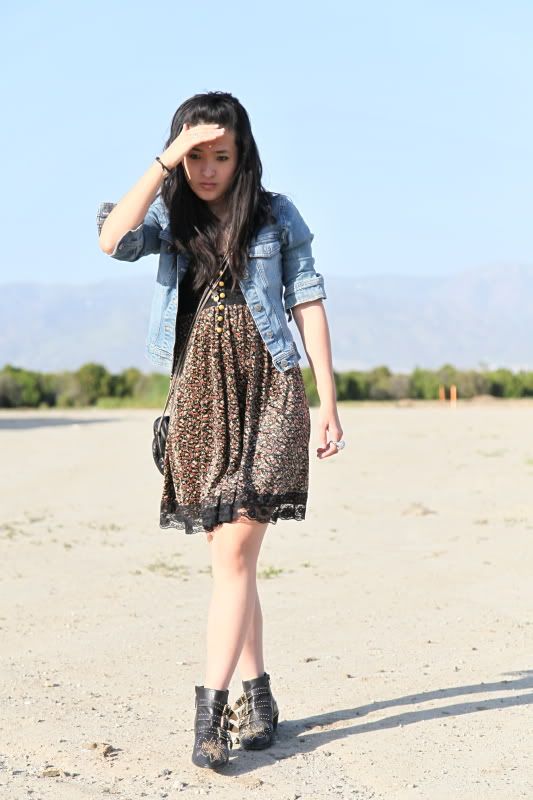 Dress from Japan, Chloe boots

, really old

B.P. jacket, A. Wang bag
I interned for Barbara Field's office in downtown LA when I was in my last year of college and she gave me some dresses she got from Japan and the UK. I so want to live in her showroom. Anyway, this is one of my absolute favorite ones that she gave me. It's got this vintage feel and look to it. The lace at the bottom really adds character to the dress. In love!