OMG.
I just got home from getting a drink with one of my best gfs. We've had a good run in the last TEN years.
I can't believe I've been away from the homeland for so long now! :(( I get to see a childhood friend soon though so I'm really excited.
She contacted all my lifelong great friends and got pictures to make me a collage. I am so ecstatic- I'll replace this with a scanned copy sometime next week- this iphone pic will have to suffice now.
WOW.
BEST BIRTHDAY PRESENT EVER!!
Actually, make that
THE best present ever
.
PERIOD.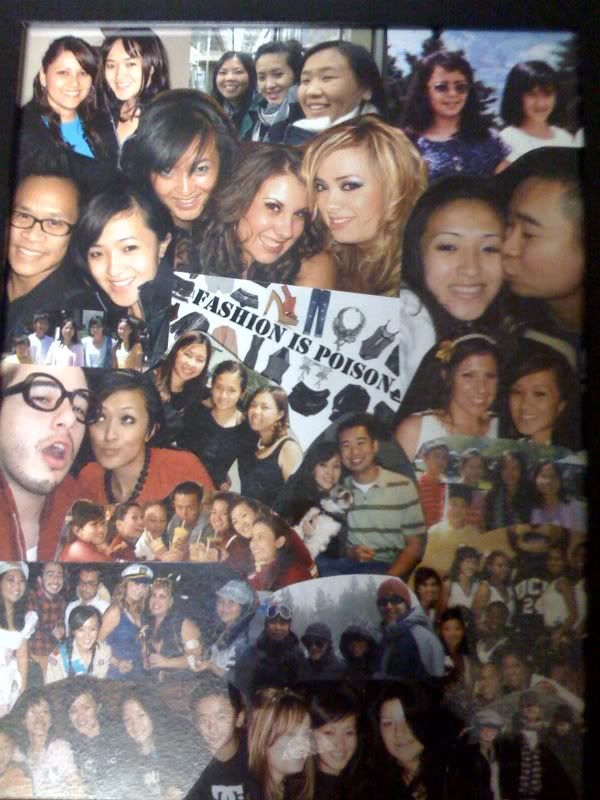 I've just listed some things up.
CLICK
! :)