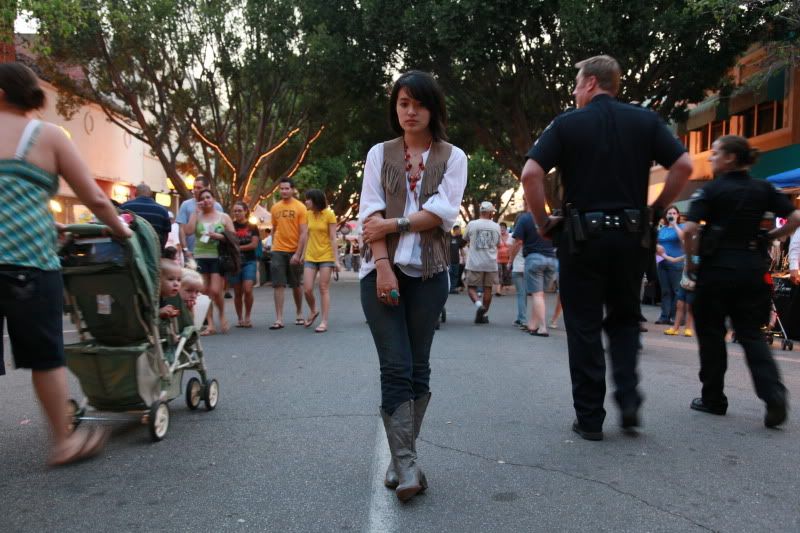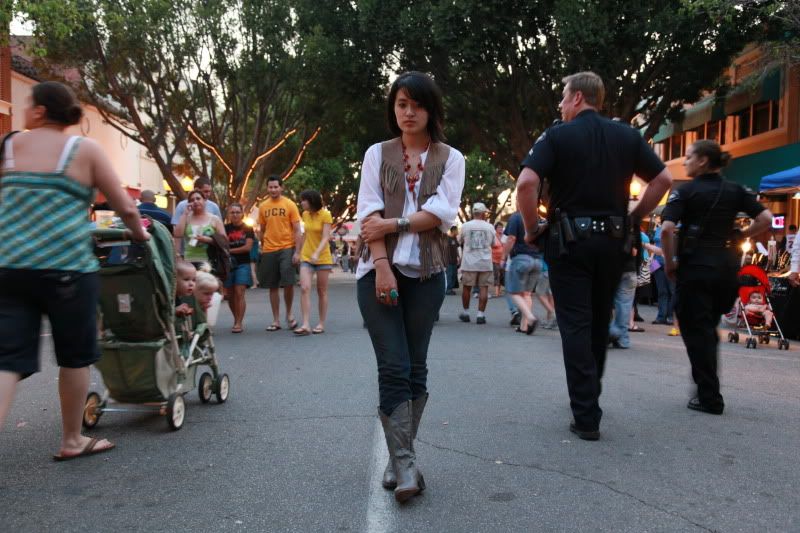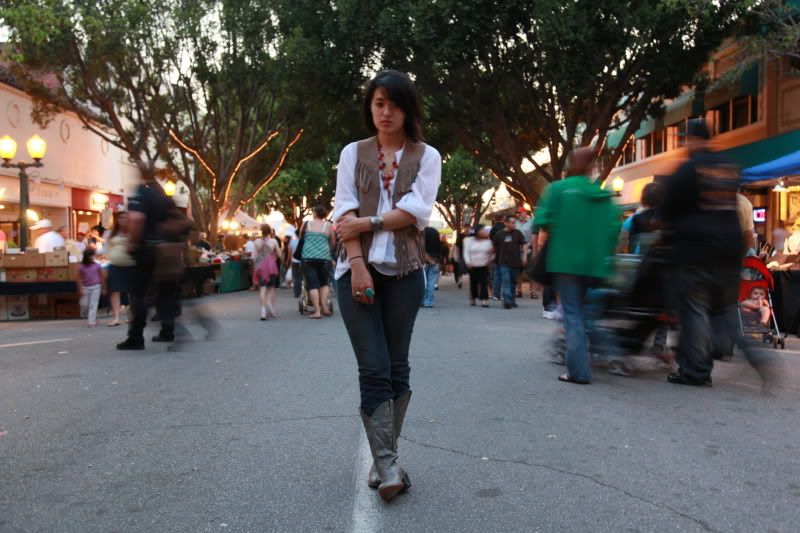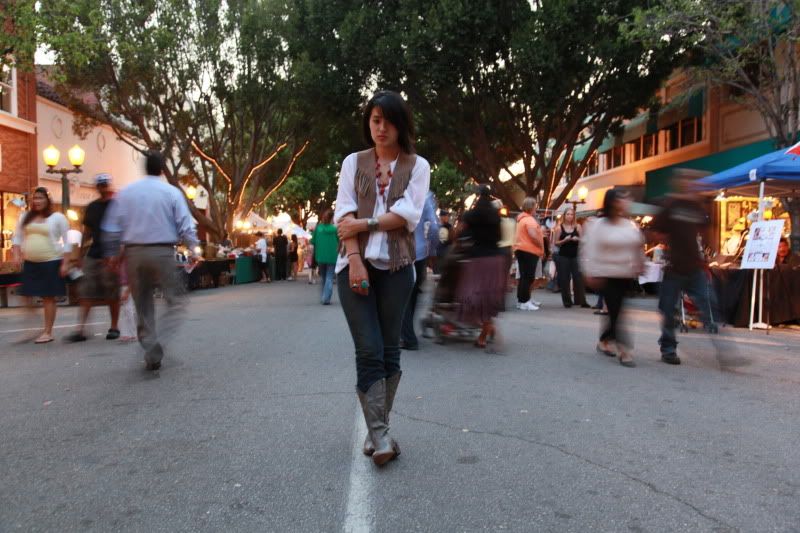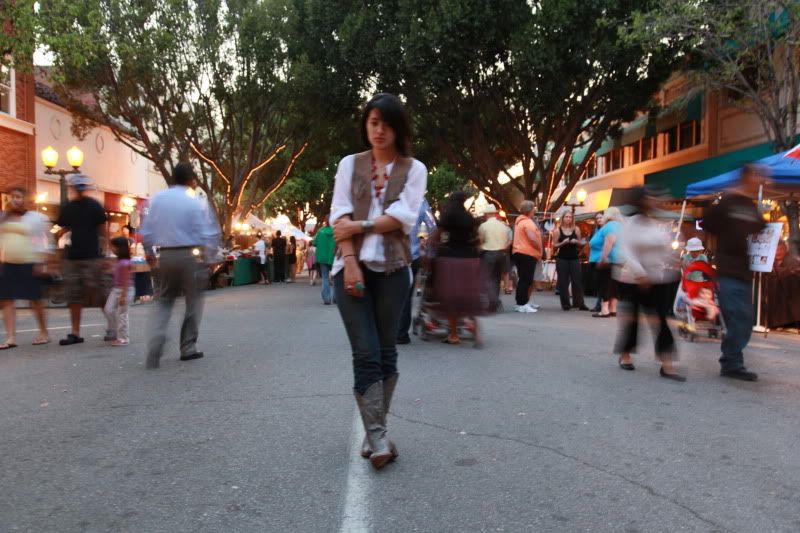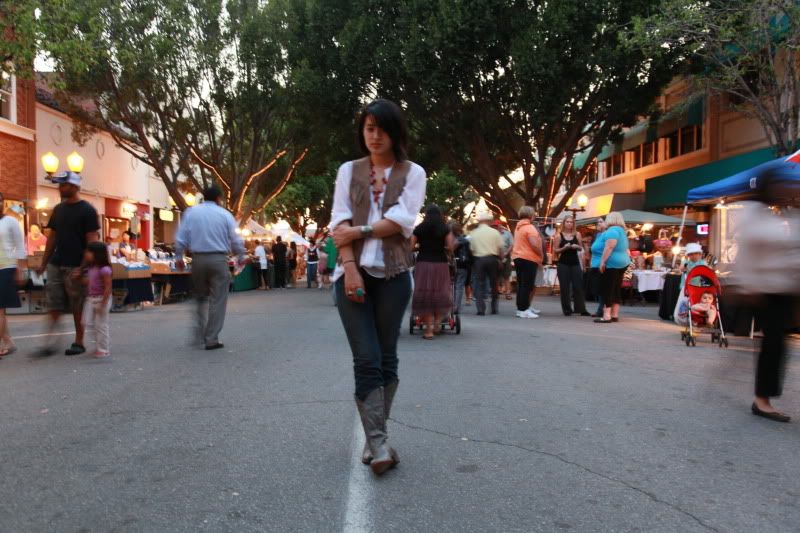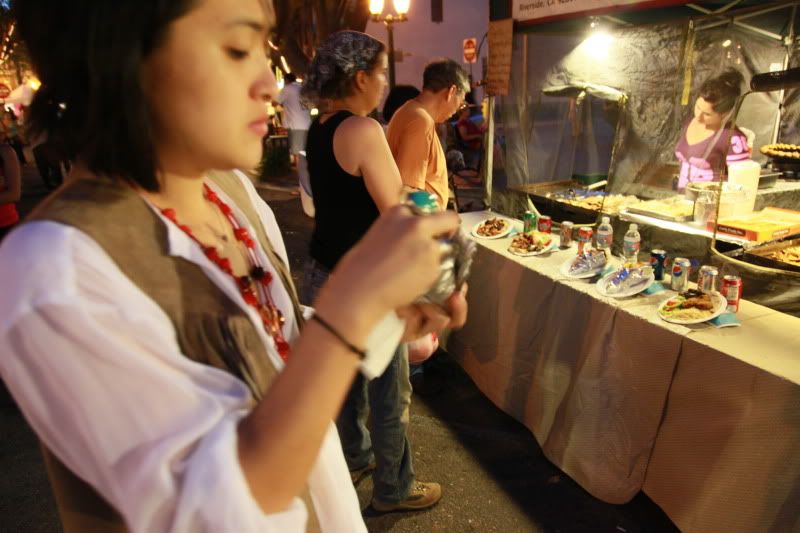 GAP jeans, Zara shirt, vintage necklace, vintage cowboy boots
,
& vintage fringe vest
Jack & I went to our local weekly farmers' market tonight (again). We're going to try to make it our Thursday night event.
Order of events tonight...
I was really hungry
Jack wanted to play with his lens

Borderline grumpy
Jack wanted to play some more with his lens....

Getting grumpy now...

Wanted to get a taco but the wait was 20 mins!!
I said, FORGET IT- I'M HUNGRY

NOW



GRUMPY + HUNGRY Lucrecia = no good

The gyro stand owner asks if I want a sample
I was immediately smitten and my belly said THANK YOU!