I got several emails asking me to model the
A. Wang shirt
and the
Kenneth Jay Lane necklace
I have up for sale; here they are...the top is low and I am no
girl next door
, but you don't need to be huge to wear it ;)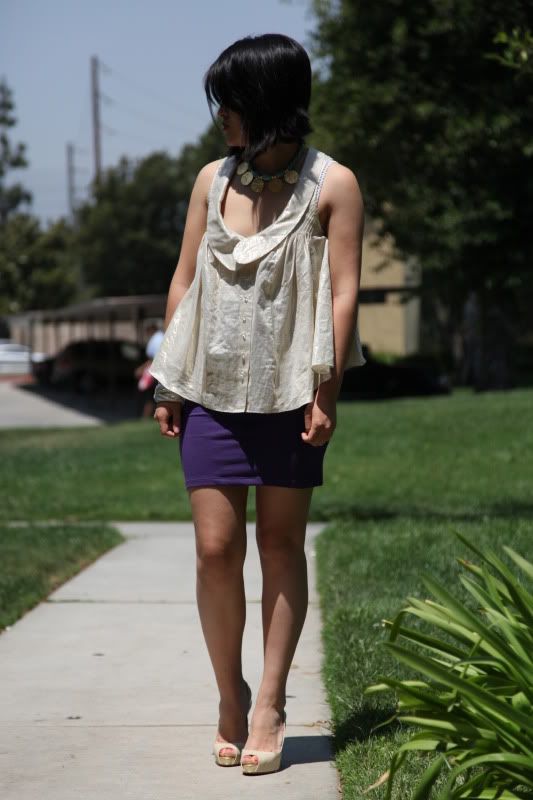 H&M skirt, A. Wang blouse, this vintage necklace worn as bracelet, Kenneth Jay Lane necklace, & Louboutin shoes.
My hair is growing tremendously fast...the last time I hard it this short was probably around college when I regretted cutting it so badly but fortunately Paul at
The Rose of Sharon
is great at what he does! I was really tired of my long hair & couldn't wait to get back to Pasadena a couple weeks ago. Thanks to Yelp I found a new stylist. Jack isn't too thrilled that I want to cut it even shorter...but who knows when I'll be going back. Maybe tomorrow?