I mentioned a few posts
back
that I was in the market for statement making jewelry. Ok so I've already got mine but before I placed my order, I ran into Dolores Petunia's
shop
. Wow, she makes the most magnificent necklaces! I love love love the 2nd one on the 1st row. LOVE. I really wish I was good with my hands and able to make pretty little things like these.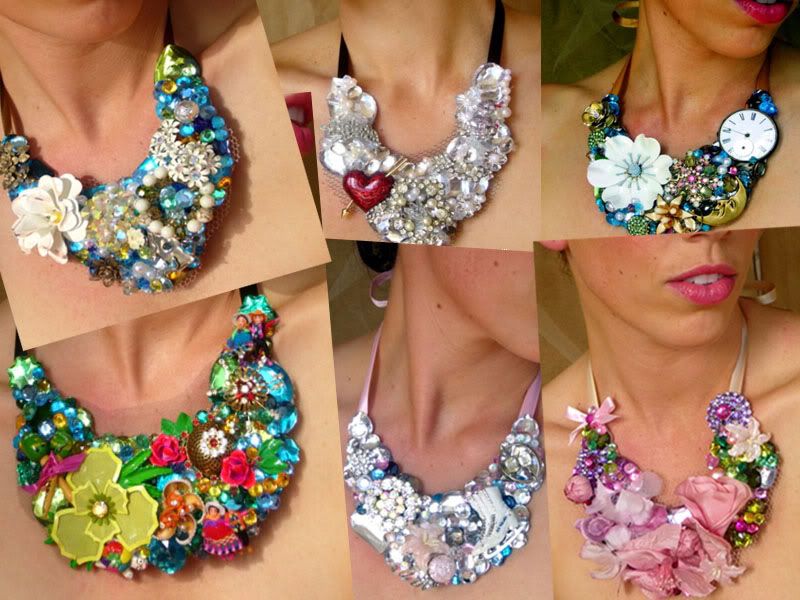 On another note, where on the net have I been? I
just
 discovered Ali's
blog
 2 days ago. Or something like that. I kind of really love it. No- scratch that. I really love it! 
Doodles...I've gotta go to the gym now :((( bleeeeeh.