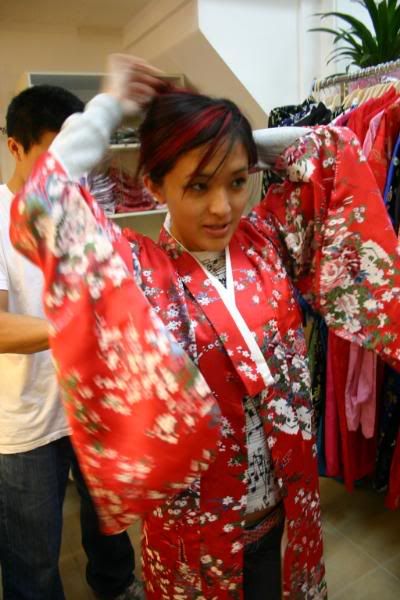 Perusing the 'archives'...Look! This is when my hair was red! Oh the good old college days...This was taken a while back in Chinatown SF. Something tells me I need this kimono wrap- too bad I didn't get it then! Looking for something more wearable though. I just made some changes to to the "store", I'll be adding some more things to day so be sure to check it out. I also have things listed on Lulu's blog (thank you Lulu!) I also wanted to add that I really really really appreciate your emails and comments! Jack was wondering why I was teary eyed yesterday...You are all too sweet - thank you

so so

much <3>
Hmm I'm due for an outfit post today...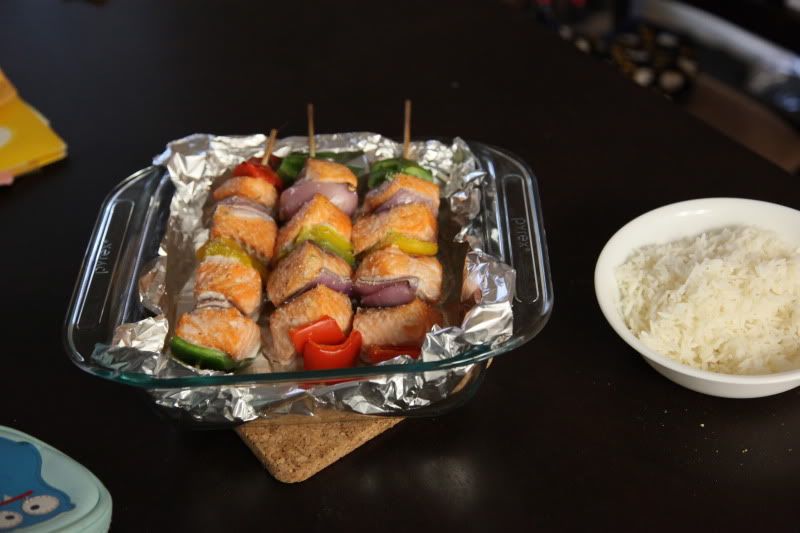 I made some tuna kabobs for dinner 2 nights ago. Dr. Jack says I need to eat more fish and cut back on meat & carbs. Only veggies & fish. Hmmm. I was telling
Raych
when we hung out the other day that I gained 10 lbs since my surgery...unbelieable. Only 1 or 2 pairs of my old jeans fit me now. WOW huh..