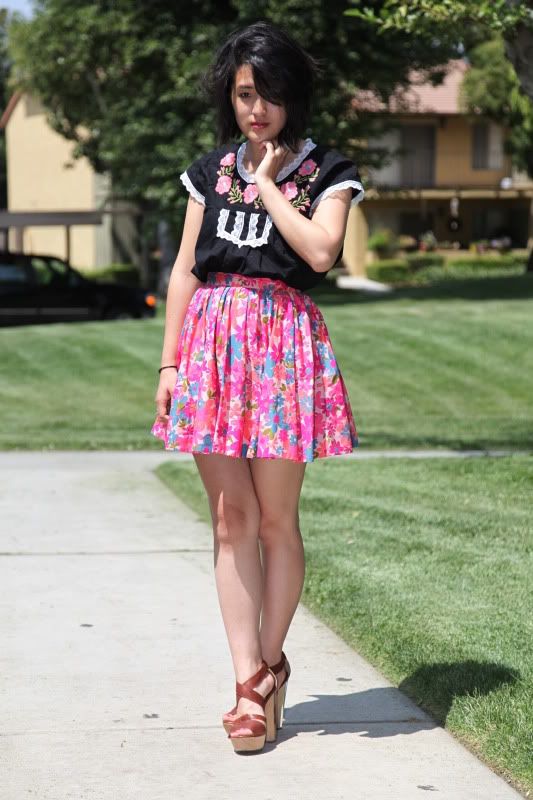 Tracy Feith for Target dress worn as top & skirt, Chloe wedges
Thanks to my girl friend, we made a pit stop at Target a few days ago. I've always been a fan of their collaborations although I've got to say that this is my absolute favorite one thus far. It's always a hit or miss (98% misses...) but this line is a HIT for me. The colors, prints, and shapes are everything I have been thinking of to wear this Summer when I go to Hawaii...
Today...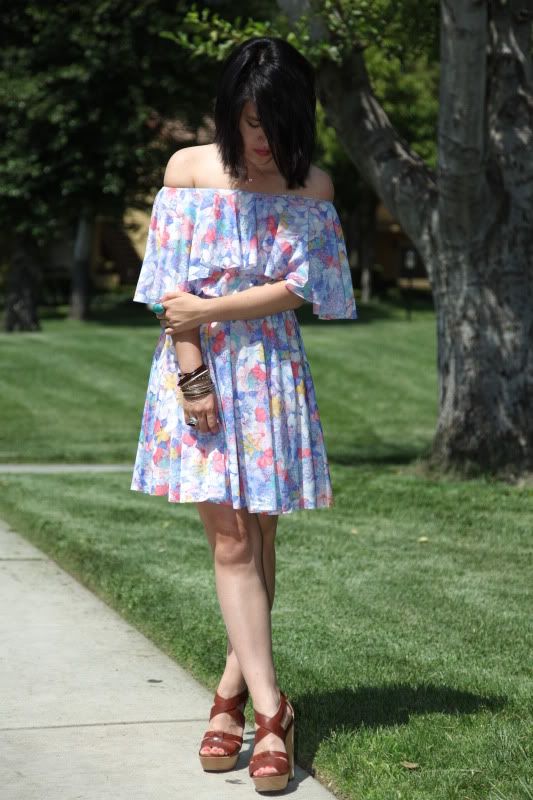 Vintage dress, Chloe wedges, misc jewelry
I fell in love with this dress ages ago. Not only is the print just screaming WEAR ME but the sheer material is also perfect for warmer days. When I was putting it on, I accidentally put my arm through the wrong hole and voila- it became an off the shoulder dress!