The Abbey/Opening Ceremony/Lunch Date/Another long post
While at Zara and Forever21 yesterday, I couldn't help but simply be amazed at the great selection of clothes they've been stocked with lately. It's like they're all reading blogs and reading our minds or something. No doubt that they're reading my mind. Thank goodness the one closest to me is far enough for me not to want to visit every day and go broke. I made a pit stop while with my brother and asked him nicely to snap a picture. I should have stopped in Pasadena where the flowers are blooming and the streets look beautiful! Next time.

I picked up this white blazer at Zara. I think I could have easily confused this blazer as a Balmain blazer.
Don't poke my dream bubble!
So today, I hung out with my BFF Chris. It had been way too long & I missed him to death. He took us to
The Abbey
and Opening Ceremony for a quick super bff date. Much needed indeed. I managed to get TWO pictures taken while at Opening Ceremony before my brother's camera battery died on me. Boo! I got to fondle the amazing cutout Rodarte tights and their dresses. Also saw some of the new A. Wang stuff I'd trade half of my shoes for. I was

sooo

confused with all the little rooms that they have. Judy tells me the one in NY is much better. I'll have to visit when I go back to NY. Anyway, guess what! I walked out empty handed- so proud!!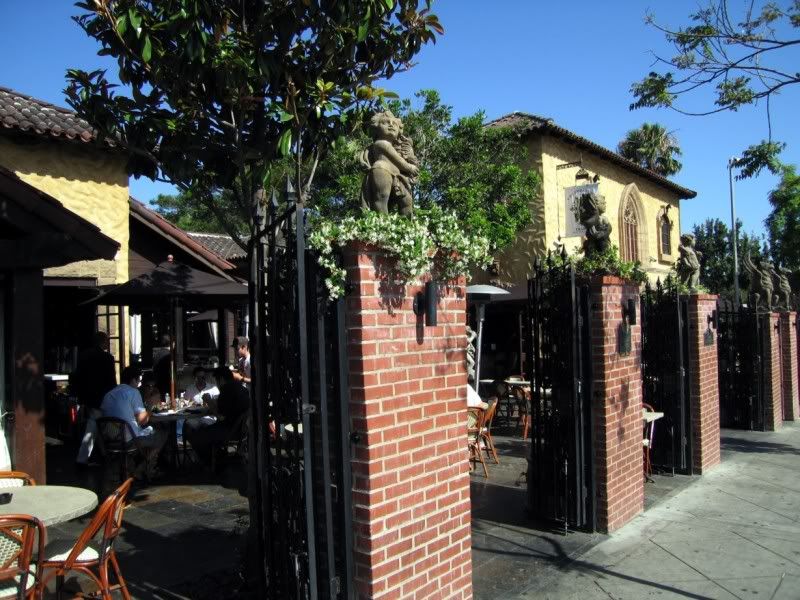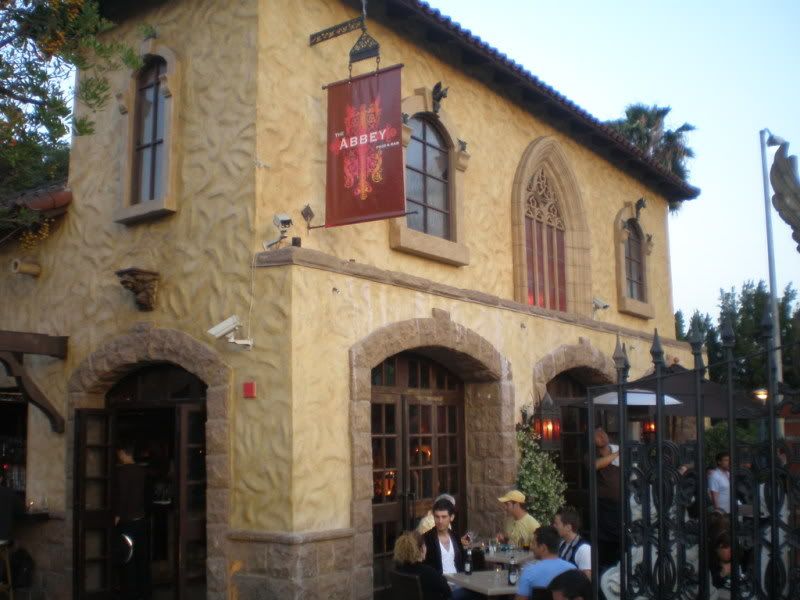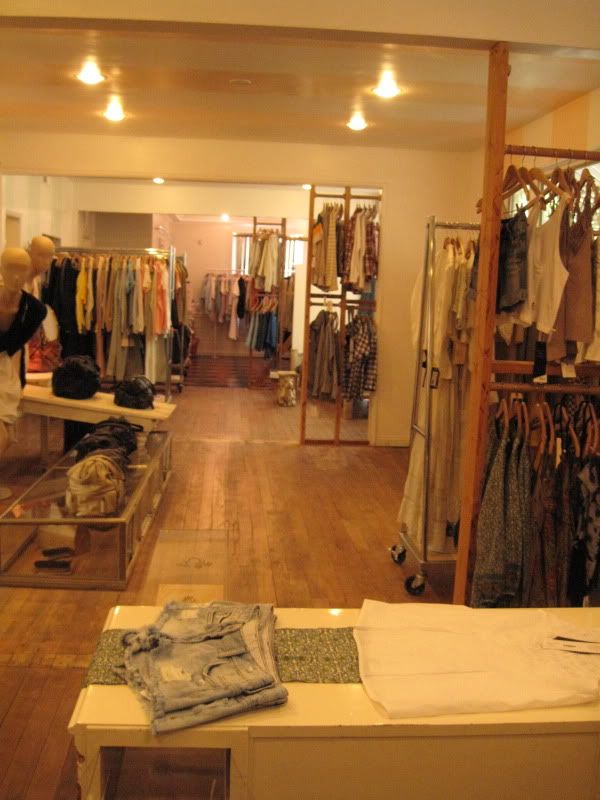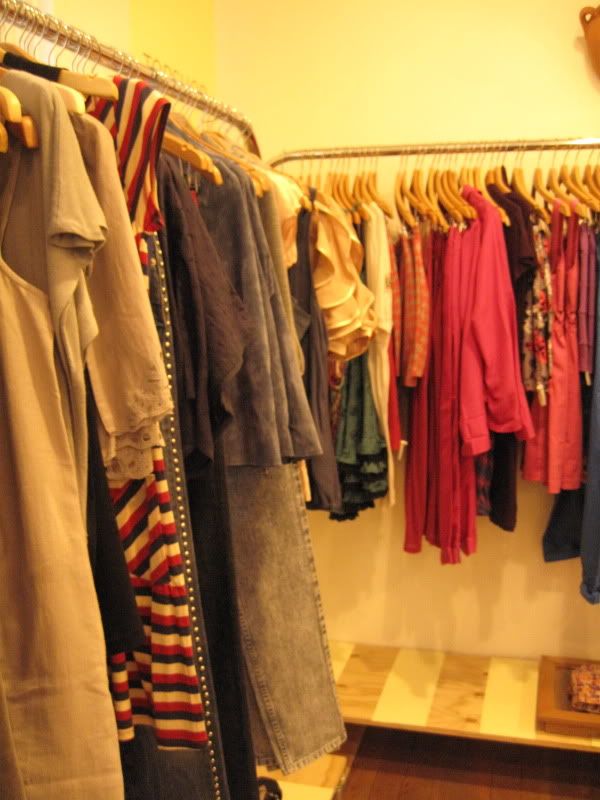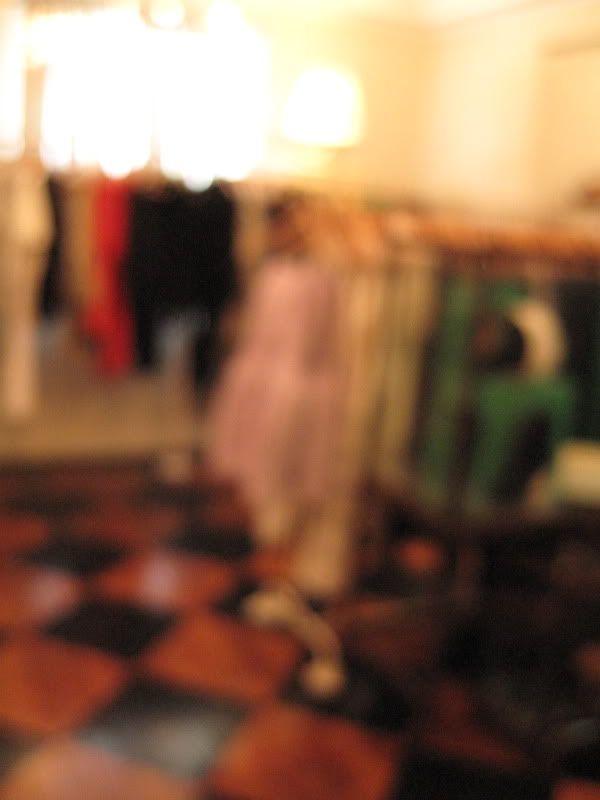 Slowly dying....dying...dying. Dead.
After I got home, I took my brothers out to run some errands and borrowed my sister's camera to take pictures. Geez man, I need my own camera.
I got my hair trimmed 2 days ago. It grew outrageously fast. Maybe all the supplements I've been taking did it. Who knows...but I needed a trim so badly.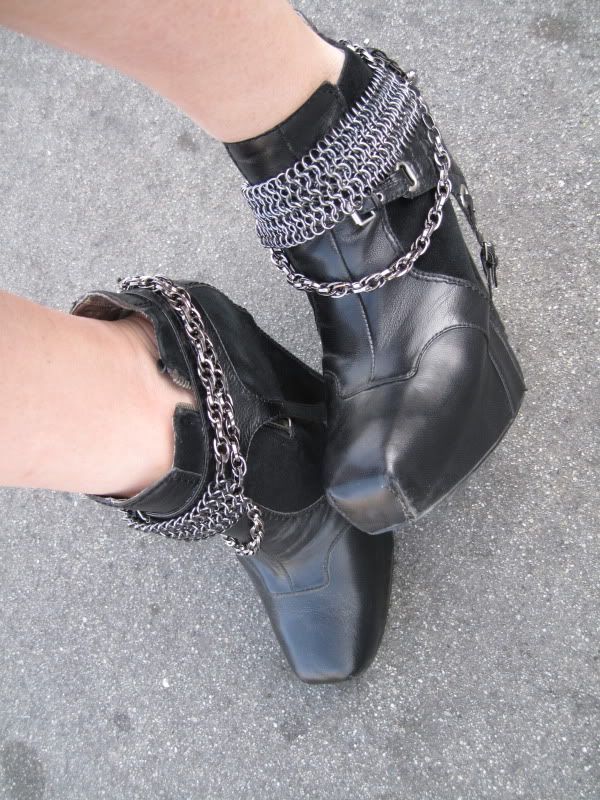 Boots that I love. Check. Black? Check. Epic boot chain.
CHECK!!
McKenzie & Rachael from
LitterSF
are so much fun! They run a
blog
, too. They posted some videos of them working, be sure to check them out if you want to see something fresssssh. Fun fun fun.
I got some other stuff from the girls that I'll be sure to post in the near future. I AM SERIOUSLY IN AWE. I wore one of these boot chains as a bracelet yesterday and let me tell yah, I got stopped several times asking where it's from while at F21. My answer? NOT FROM HERE! Kidding, I'm not rude like that. I obviously told them. :)