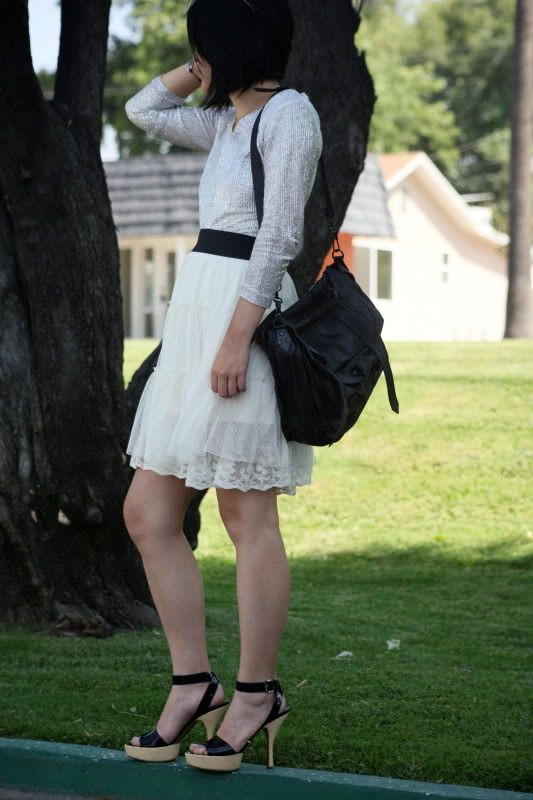 Alaia shoes, PS1, F21 lace skirt, vintage blouse
I wanted to make some lace pants...
Armed with some lace fabric and a little 101 lesson on sewing, I put myself to it...and here are the results. I made a few until I perfected them- 2 will be up for sale. J & I strolled by our soon to be new place...and he was kind enough to snap some pictures per my request.
Self-made lace pants, Cavalli for H&M belt, vintage blouse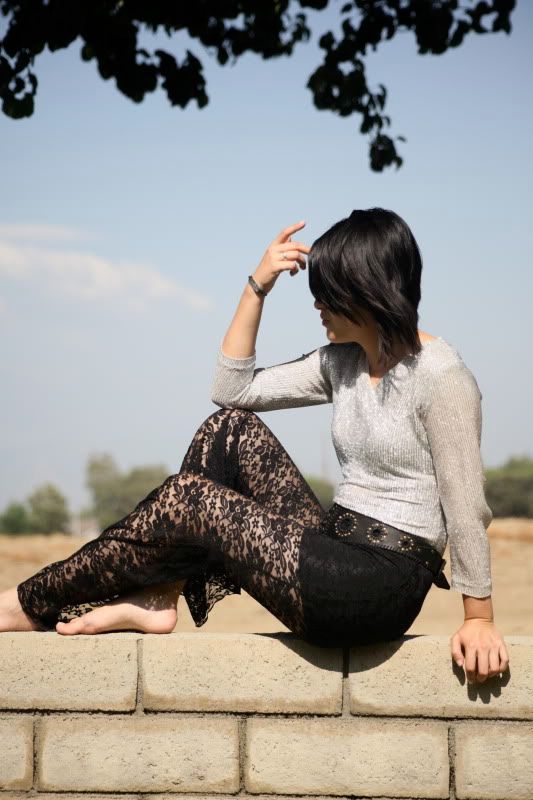 Some of you emailed me asking me to do a post on bleaching and destroying denim. I owe it all to my friend Frank who let me tour his factory and see how some things are done in the denim industry. The bleaching process...ripping, packaging, etc etc...for those of us who don't own the heavy machinery, I recommend using a cheese grater - a gf of mine actually did it and they came out well (I think so anyway...). Here's a short guide you can follow.
The up of being sick = changing a few times a day and not caring what anyone thinks. Hope you're having a great Thursday...I am off and out again with the boy.
Hearing the news today was so shocking. Didn't think we'd be speaking of him in the past tense so soon...today is a sad sad day...