I had sushi again for lunch today. Yum!
Don't you love productive days? Today's been a great day for me. J surprised me last night by showing up home much earlier than I expected. I was already tucked in bed and sleeping when I felt a hand on my face and I thought I was dreaming or Daryl was doing something funky...but it was J! Aww <3>
Today we went out to have lunch and run some errands. Oh endless errands...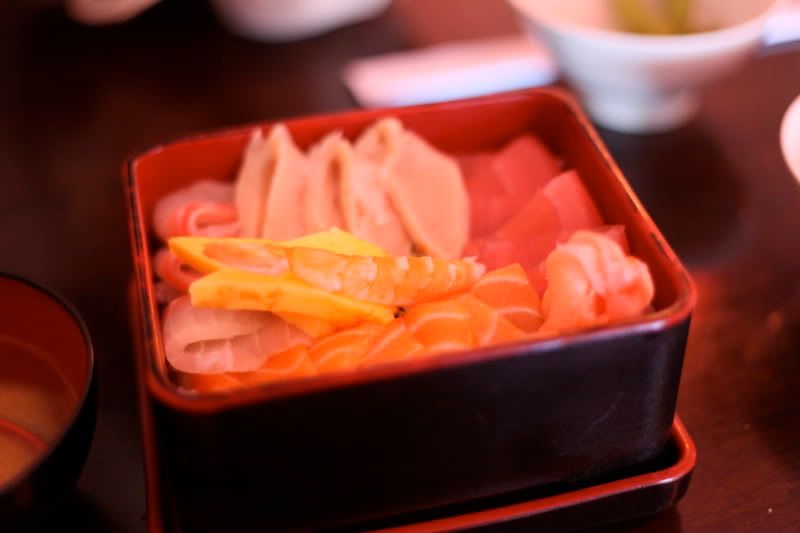 I got this lace dress from F21 while shopping with Judy at Forever21. I think it's supposed to be a top but I got a size large to wear as a dress. I love it!
Alaia snakeskin shoes, F21 lace tunic, Elizabeth & James black tube dress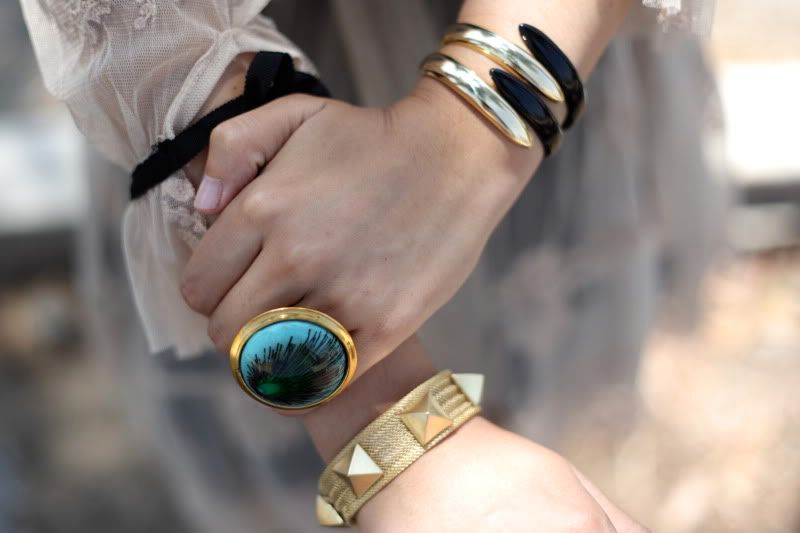 All vintage jewelry. Expect to see them up for sale soon.
I'm wearing my vintage military-like blazer with all the same accessories as during the day to catch a movie and out with J...I can't believe these shoes were tucked way behind my closet and haven't seen daylight for a long time 'til now....anyway, gotta go- see yah!