I found this Chloe-esque skirt at Forever21 last weekend on my way to Vegas. I couldn't pass it up for $15 AND it came with the belt. I've been wearing it this whole weekend because A) I really like it and B) I don't really have much of an option since everything is packed and en route to our new place. Moving is such a pain...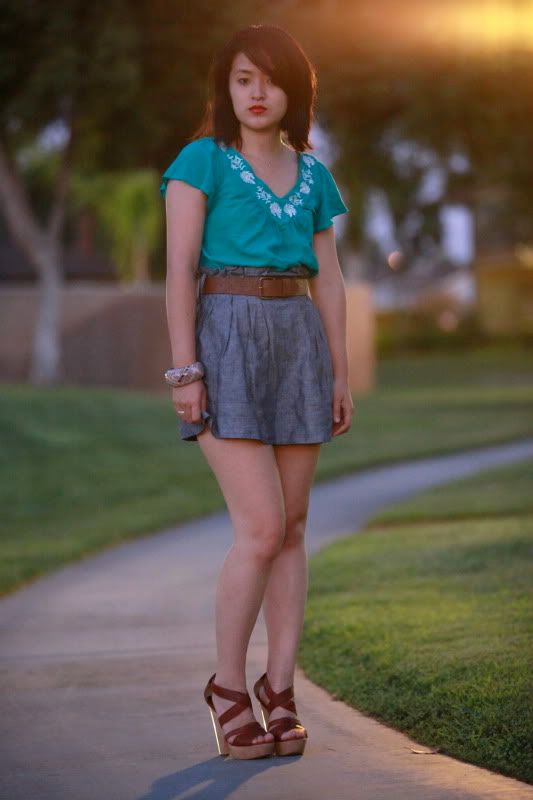 Forever21 skirt and top, Chloe shoes
Here is my dog child again. Beyond ecstatic to get his

favorite

treat ever. A walk. Shih Tzus originate from Asia...wow, he looks so Asian here. -_- A very happy Asian dog.