Beautiful vintage jewelry
One of our amazing sponsors, Corvus Noir, let Fashion Is Poison use one of their beautiful and unique necklaces for our shoot at the Laemmle Theater in Pasadena this past week. I am so excited that we will be working together once the store launches next year! The folks over at Corvus sent over the vintage pen necklace pictured below for the shoot. I wish I could keep it but I was just told that it was sold over the weekend!




This one is available for grabs right now...so tempting! It has an eraser, how cool is that?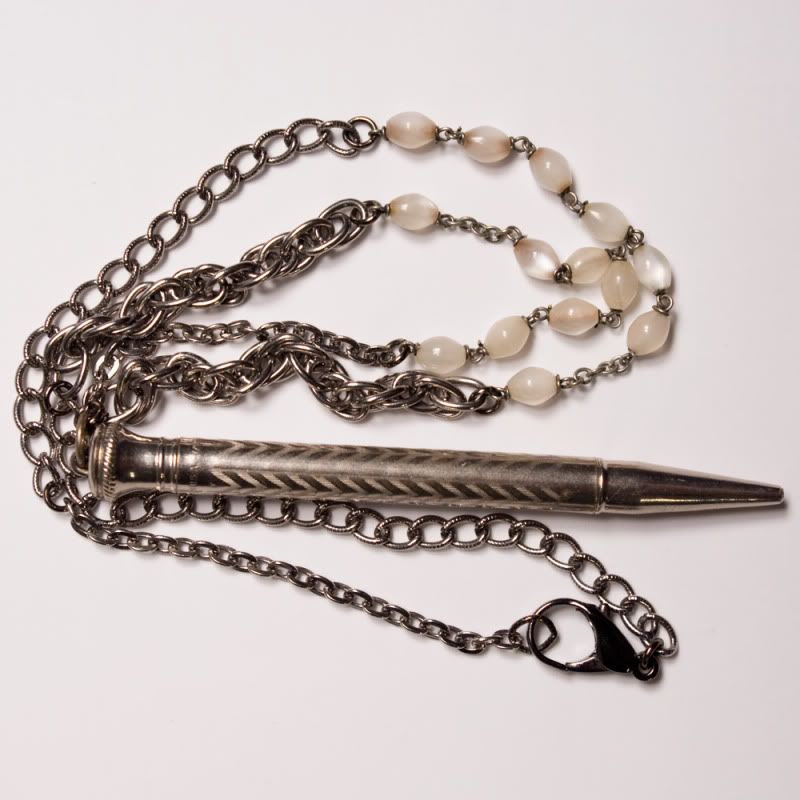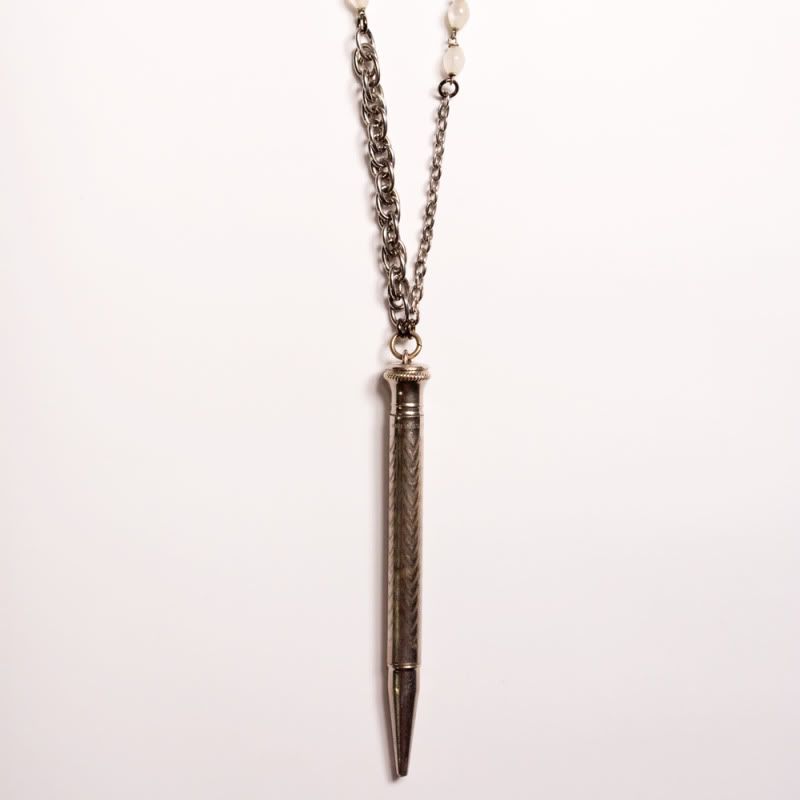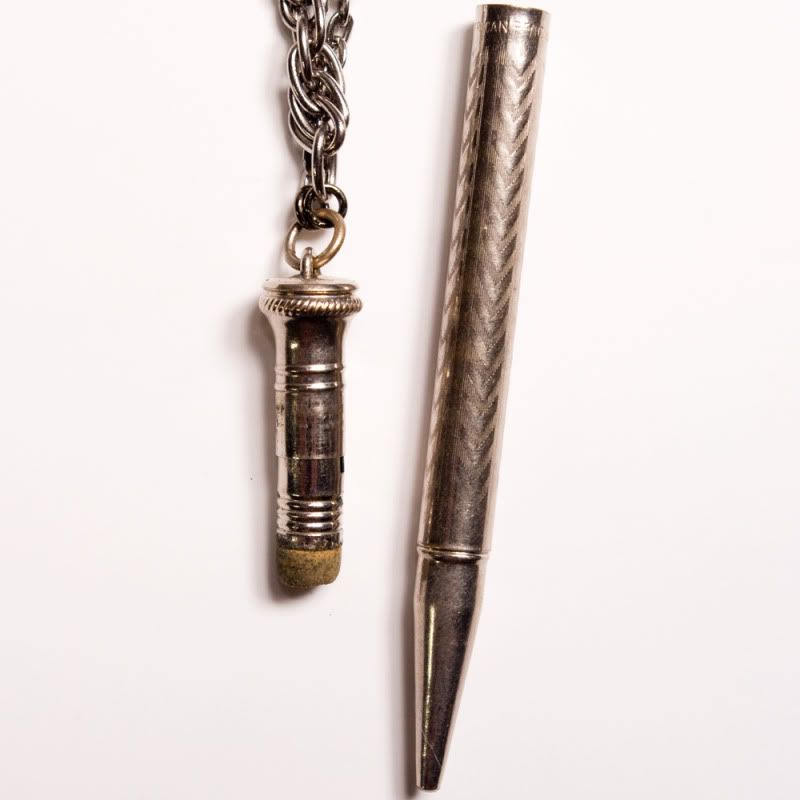 CorvusNoir