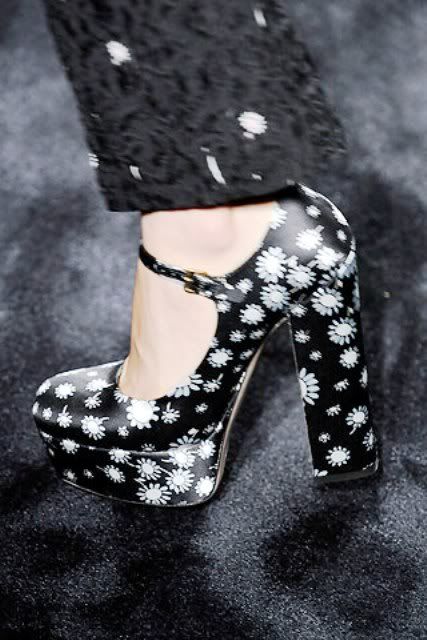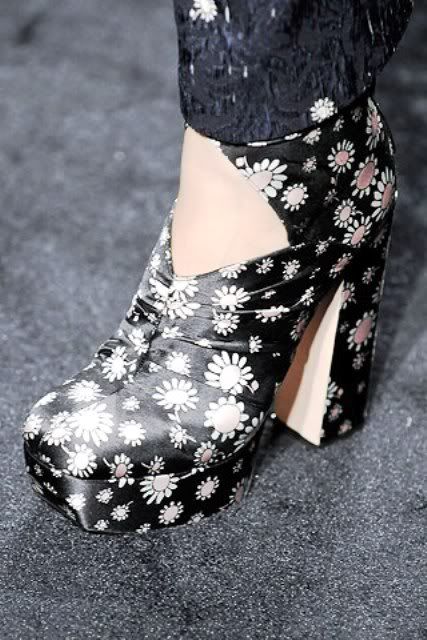 How insanely eye catching and gorgeous are these Miu Mius? It's a shame they've not all gone to production..and those that were, only a select prints were made

and

in limited quantities. The prints are so perfectly whimsical to wear.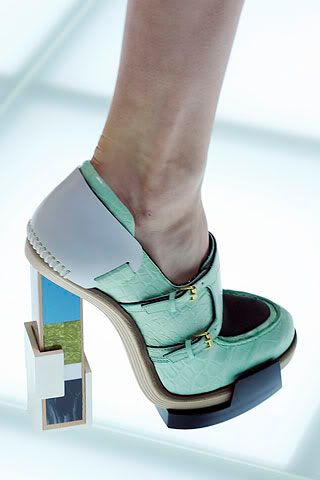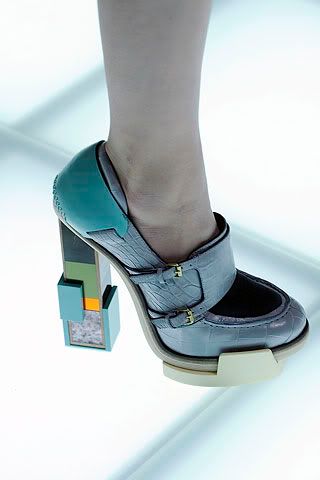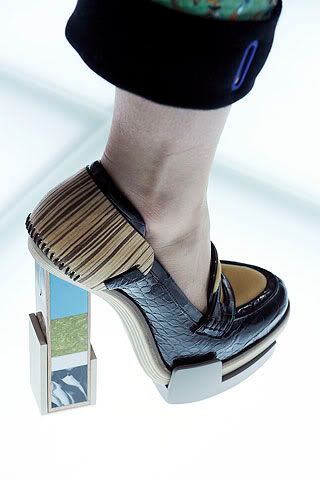 Nicolas has gone it again! It's time to toss out that typical boring pump and put on something fun!