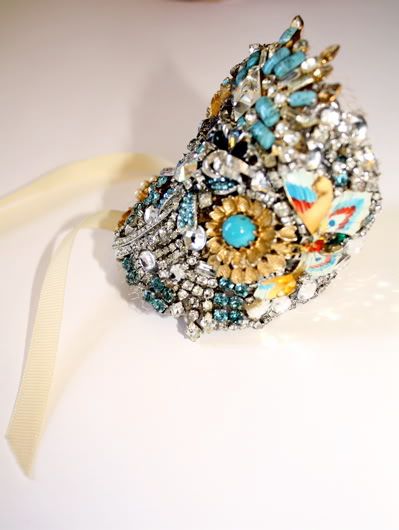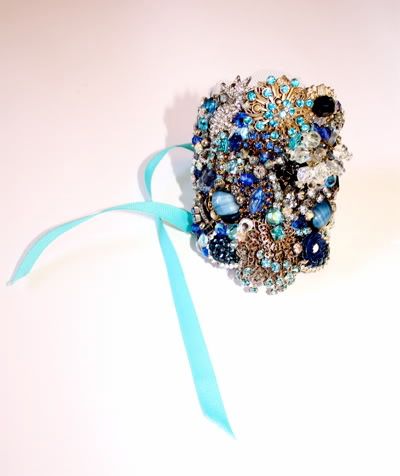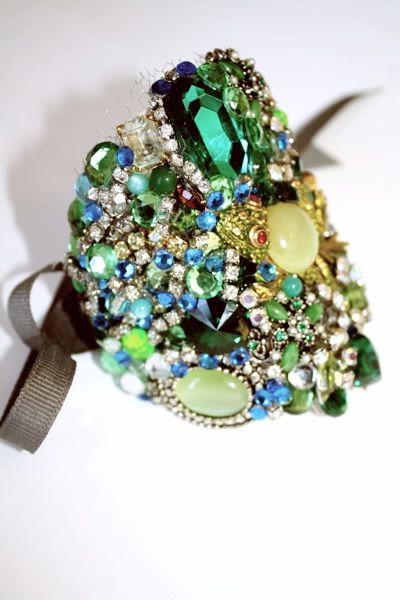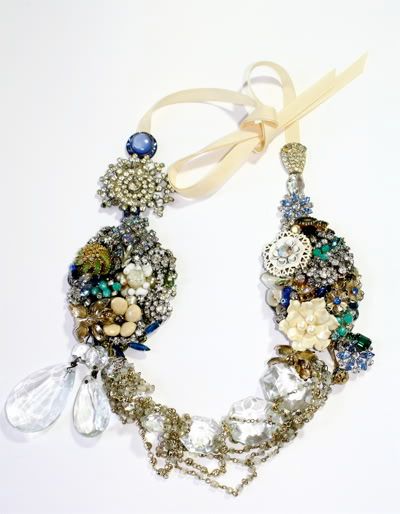 I screamed when I opened the box of these amazing jewels.

Seriously not kidding

.
I am so excited to show you more of what will be coming into the shop later this year. (Launch date is TBA, but alas, it will be in 2010.) The designer of this line has been making custom pieces for a few years and as you probably imagine, I screamed (yes, once again) when she told me she would love to be a part of my shop.

Each and every piece is handmade (with a lot of

♥

!) and with the best vintage jewels. Prices will vary between $400-$550. For those who want custom pieces, that option will also be available, however, prices will vary. I have some of these more of these unbelievable pieces in my possession right now and would be blatantly lying if I said I didn't want to wear any of them.