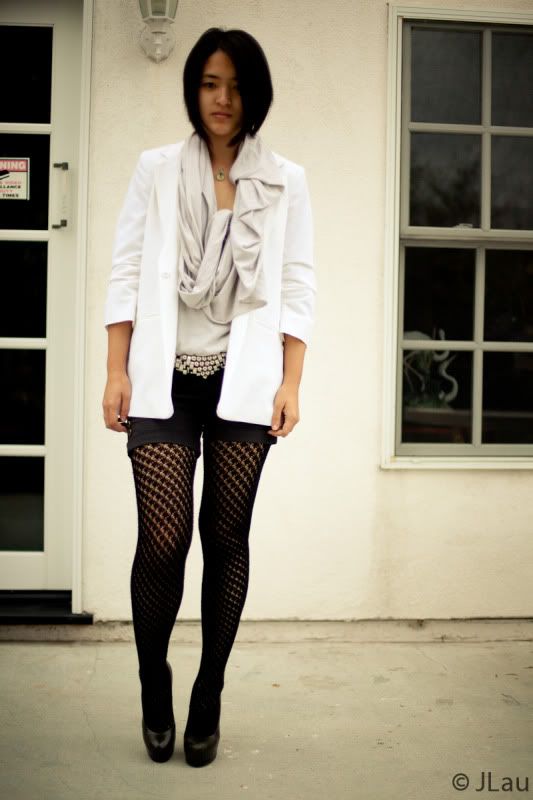 Shorts: Morphine Generation,

Shoes: YSL

, Blazer: Elizabeth & James, Belt: Zara, Top (it's actually a dress worn as a top): Pleasure Principle

Not really sure why but I just can't stop thinking about that the It's Raining Men song when I think of rain.
I had to write Bill Patzert an email to ask him for the weather forecast
a month in advance
after going through a melodramatic weather change in California this weekend. It was only last week that I was trotting around town in shorts, dresses, and skirts...and of course, that translated into what I packed into my suitcase to go home.

BIG MISTAKE

. It's been cloudy with a chance of pouring rain! (Are we getting annoyed at my little sound effects yet?)



PS. I didn't really write Bill Patzert anything...