About a month ago, my friend Greta asked me if I would join her and be part of the newly launched FASHIONmeGREEN's site. I was, of course, was delighted she asked me, and said yes. Reading the paper and watching the news lately has been getting a lot of people worried about what is going on to mother Earth. Or is it just me? Discussion in this topic would probably go round and round. If you are someone who LOVES fashion but are becoming wary of your purchases, how they're made, where, and what materials are used, you should read more about FASHIONmeGREEN's project here.

Greta's team and I headed to the LA's downtown art district to shoot the footage. I want to thank her for inviting me to be part of this launch and thank you to all the designers who provided their green products!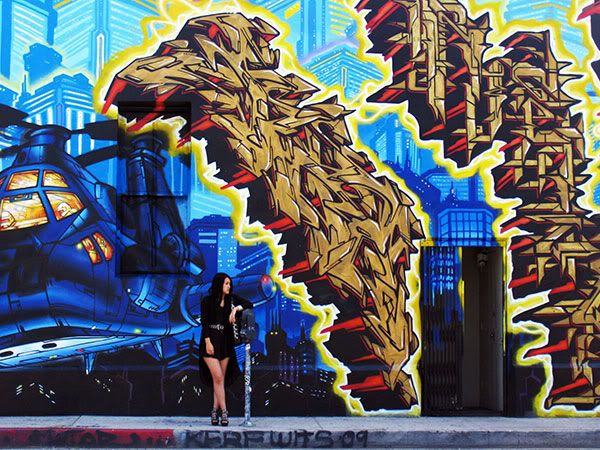 Can you believe these Calleen Cordero shoes are biodegradable?! I cannot get over it.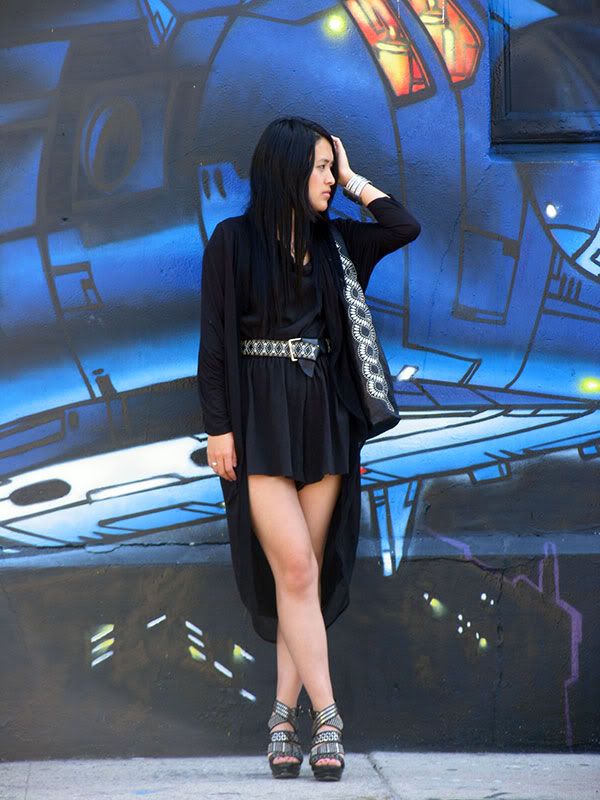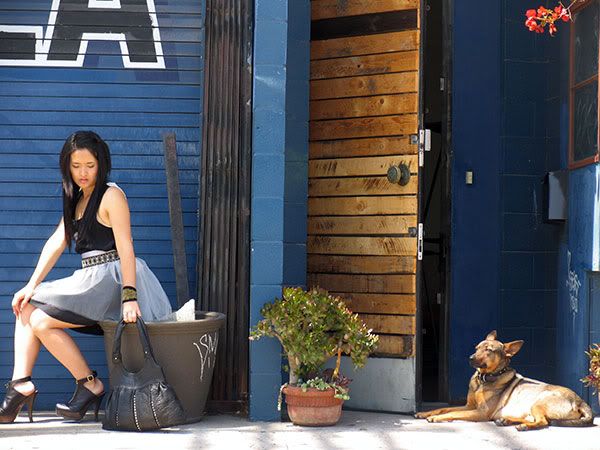 I fell in love with this belt. It's definitely a wardrobe staple.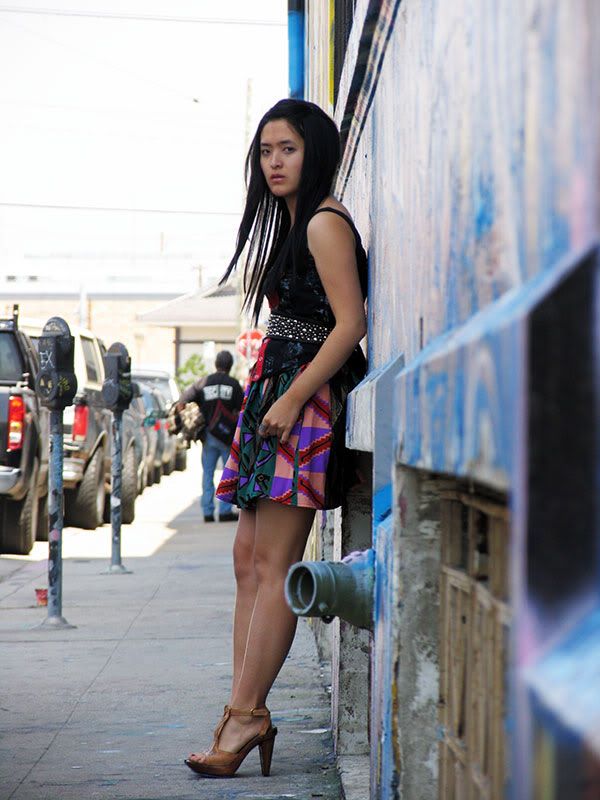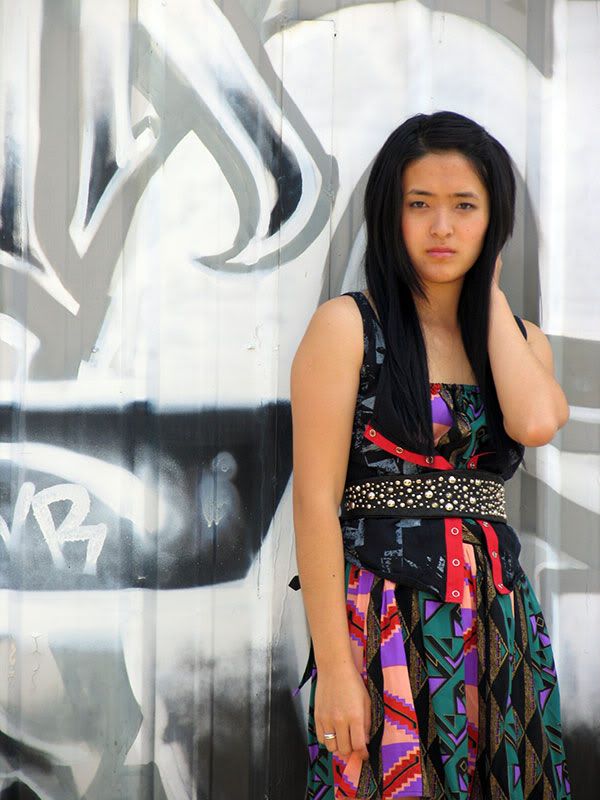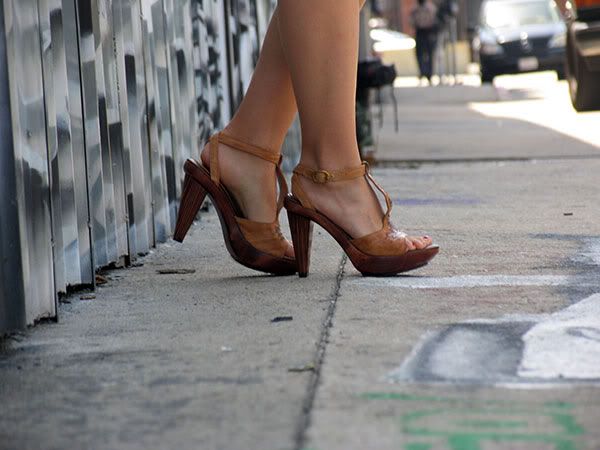 ♥
this clutch!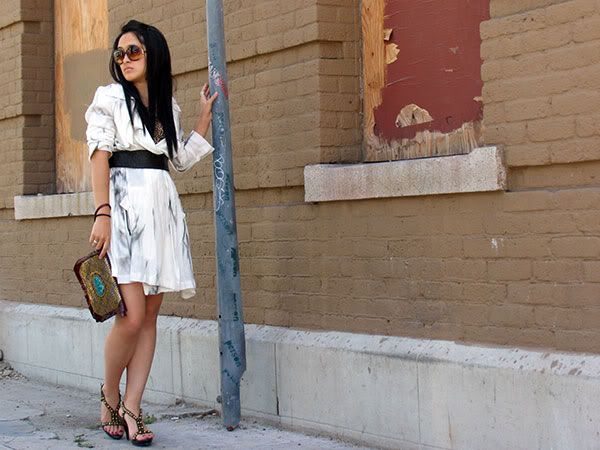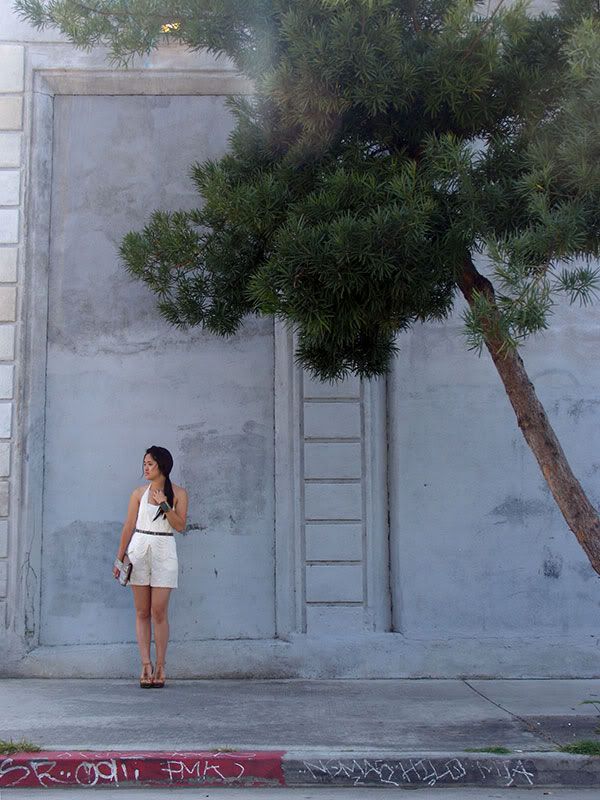 If you'd like more info on all the product seen on this post, go here.