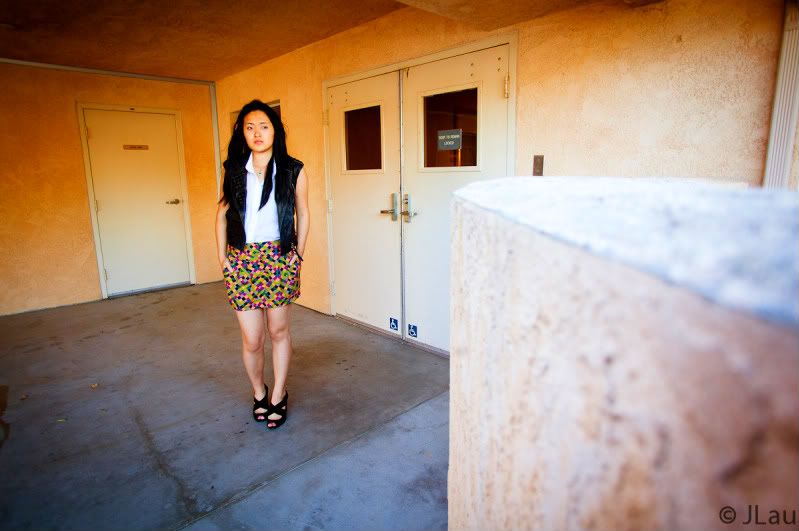 Skirt: Gifted Modcloth Skirt, Shirt: American Apparel Sleeveless Lawn Button Up, Vest: Elizabeth & James
There is no denying that I was in disbelief when I received an email from the folks at Elizabeth & James, followed by a package with their goods. (Just imagine a little girl getting excited over a Barbie- actually, do Barbies even excite them anymore these days?! Well, you get the idea.) Incorporating this vest into my wardrobe was quite the challenge since my new motto is wear c

o

l

o

r

and the weather did not call for wearing a black vest with black bottoms. So, here I am, trying to be as festive as I can with this colorful (and sold out) skirt that Modcloth sent over a while ago.
I am excited to make margaritas tonight!