I cannot even begin to tell you how shocked I was to get an email from Prada last week...let alone that it was followed by some Miu Miu & Prada goodness in the mail. I am still in awe and cannot seem to comprehend how that happened but I'll keep all the details to myself (a lady never tells!) and well, I simply want to send Miuccia an enormous

Thank You

for

everything

!
Apologies for the "I'm about to go shank someone" face, I would never. I should probably start smiling in these outfit photos. *Good idea* Oh and the bruise on my knee won't go away and it's been months since I got.


Getting more wear out of my Pleasure Principle dress with my new belt from Emily Noelle's vintage inspired line which is sold at Golden Pony. Emily makes the belts herself.
I also got a black and white striped cardi from her store, I think it's a Korean brand who makes it.
I've been wearing both the belt and cardi so much since I got them- will get more detailed pictures when I wear them again this week.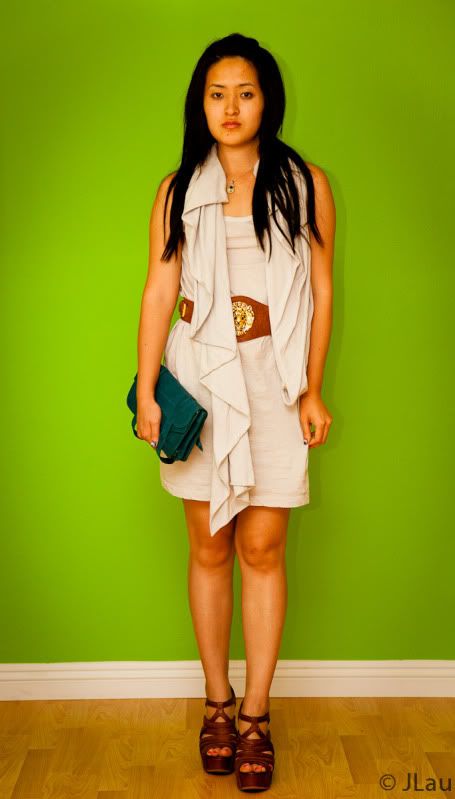 Shoes: Miu Miu Courtesy of Prada, Dress: Pleasure Principles from Harputs, Belt: Golden Pony, Clutch: PS1 Pouchette

How do you like these 3D sticker decals? They come in all shapes and sizes and are from Japan. As you can see, I'm obsessed! I am actually trying to get ahold of more for the store. A lot of girls in Japan are nail fanatics- they have nail art competitions. (Read about it here.) I hope I don't get that crazy, I mean, if I do, I'll have to find myself a chef when I stop setting foot in the kitchen...and that's not going to happen anytime soon.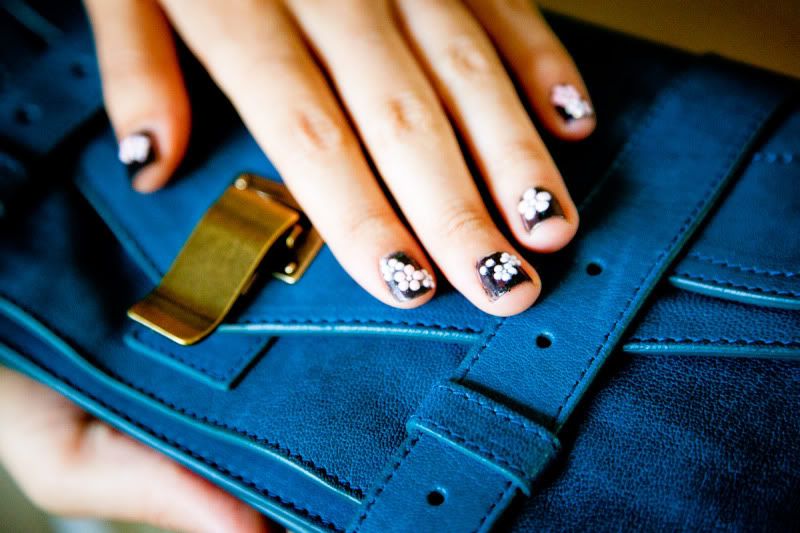 This picture is from someone's nails in Japan- a little extreme for my taste, but you get the idea.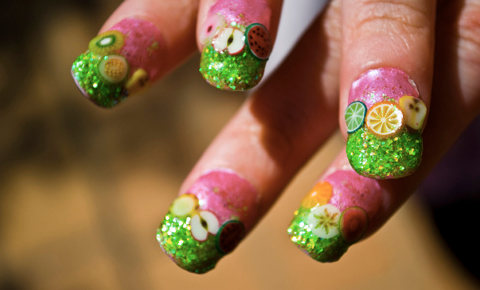 If you've been wanting a good quality leather belt with a bit of spunk, this might just be it. I've worn mine so many times already since I got it.