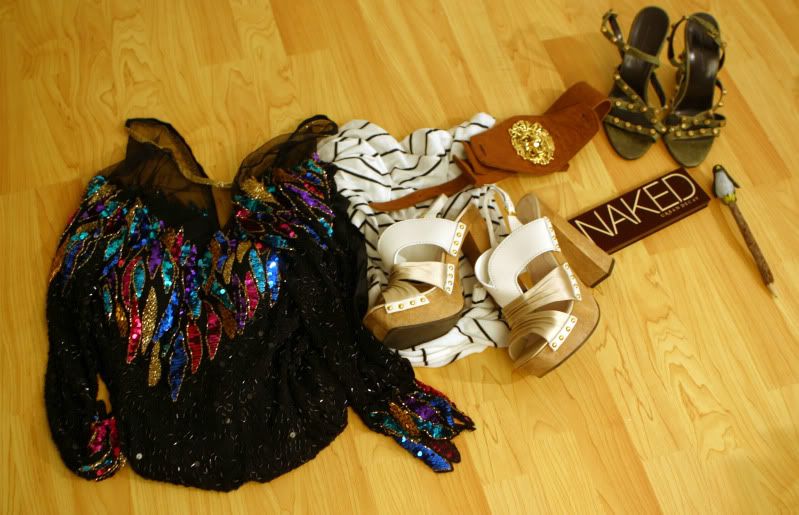 Vintage sequin number, Miu Miu wooden heels, Black & White Striped Cardi, Lion Belt, Balenciaga Studed Wedges, Urban Decay Naked Pallete (I

LOVE

THIS THING!!!), Wooden Penguin Pencil
The stripped number and lion belt you see on here has been worn to death by me. I wish there were other color variations made. I was lusting after the studded Balenciaga's that sold out a few years ago but was happy to find these this season. My sequin dress (that I wear as a top) is a little ridiculous and loud but that's what I love about it!