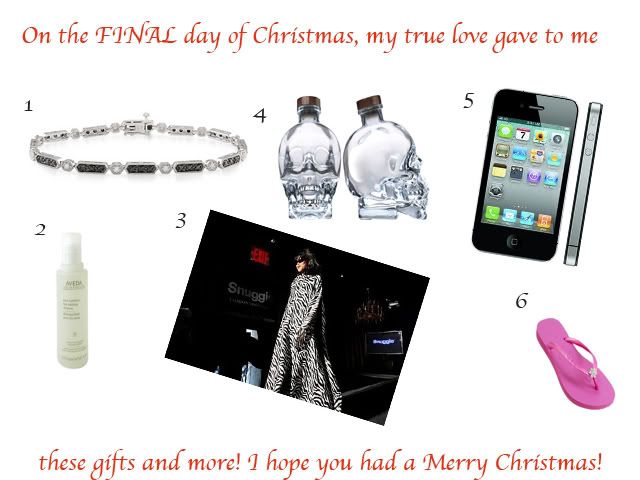 I am one lucky gal! I got almost everything on my wish list this Holiday season. I hope you all got to spend time with your loved ones!
❤
1- My boyfriend gave me diamond bracelet, what a sweetheart!
2- The BEST
eye makeup remover
(cheapest on Amazon.com!)
3- Yes, a snuggie!
4- Time to
drink up
!
5- No longer living in the dinosaur ages with my old
iPhone
6-
Havaiina
sandals
(✿◠‿◠)