I just discovered this blog- very cool collection of shoe pictures. Speaking of shoes, I LOVE these. Kind of crazy right? I wonder who's going to be carrying them...I'd love to see what the heel looks like.
via shoelust

Today I bought this skirt- at FOREVER21! It's probably one of the best F21 purchases I've made in a while.
I tried one some other lace/fluffy skirts but this one fit me best.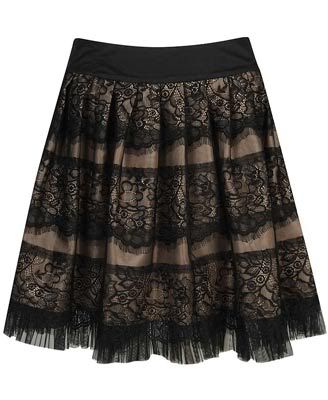 via Forever21
ETA
(Jack insists it only means estimate time of arrival...)
I'm in Dallas for a few days and got to hang out with the
Jane
,
Judy
, and Carol while in town. They are all sooo absolutely sweet and fun! We all got some goodies that you'll probably see soon. Jane introduced me to the
Custo-Barcelona
store- I got this nightgown looking dress that I'll have to figure out how to wear & not look like I'm going to zZzz...
Sorry girls, have to use your pictures for now!
I got
so
many stares for wearing these shoes O_O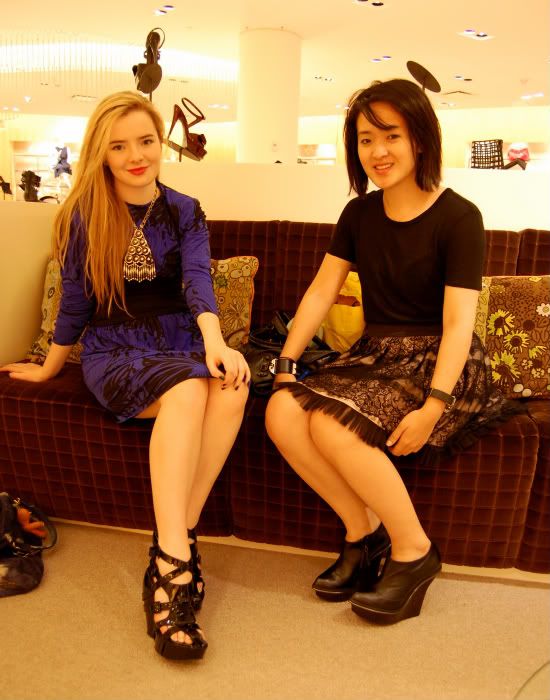 I loved the skirt so much I had to wear it right away. Jane's necklace is soo cool!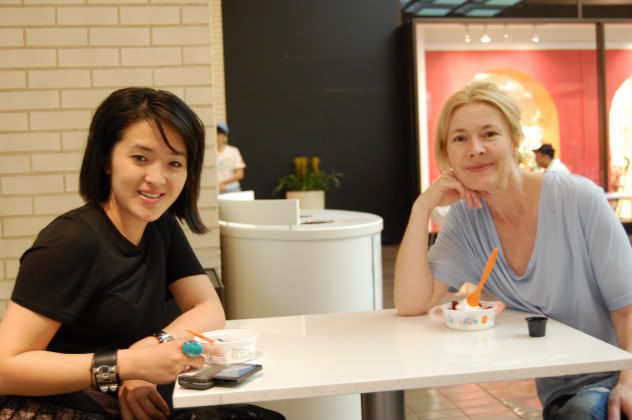 Yummie frozen yogurt to top the day!