I've been on a hunt for jewelry that I'd wear everyday. Particularly rings...
My mailbox got bombarded with emails asking who makes the ring I posted yesterday...it's by Melissa Joy Manning- I found it at
4510
in Texas.
While at 4510, I was also introduced to the jewelry line by
Rosa Maria.
Her work is very subtle and delicate- most of the ones I saw at the boutique are not sold on any websites I browsed.
Here's a picture of mine...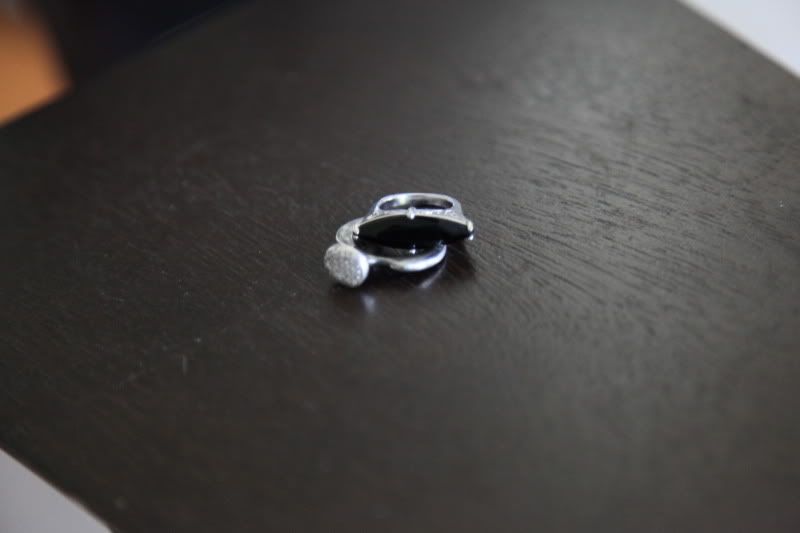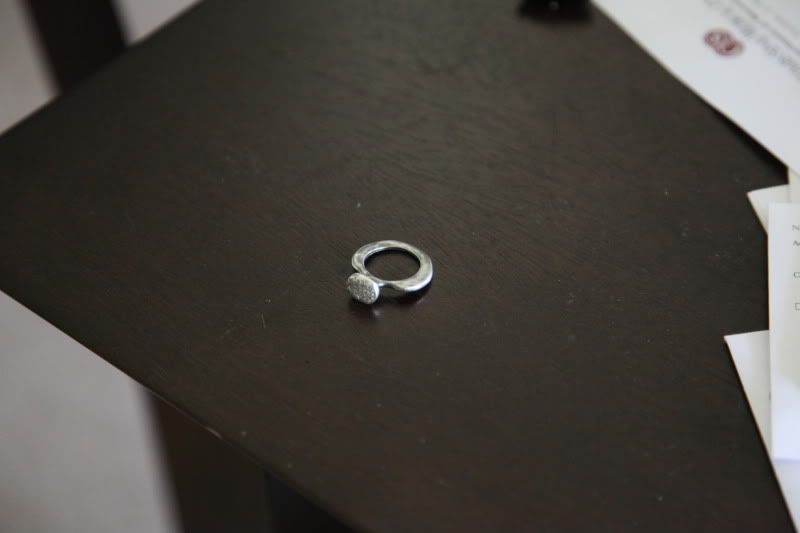 It kind of looks like a soda tab? Here's a better picture of what the front of the ring looks like.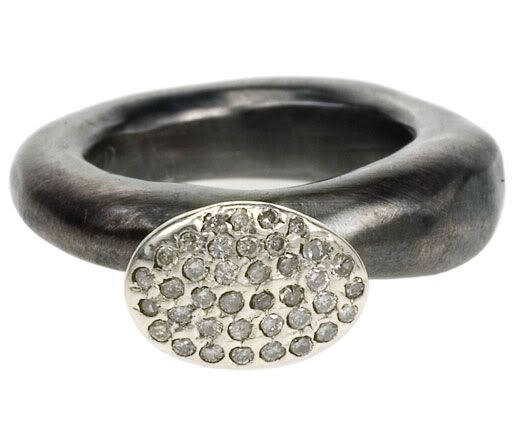 twistonline

I think this one is cool, too...though I don't buy things with messages that I do not relate to...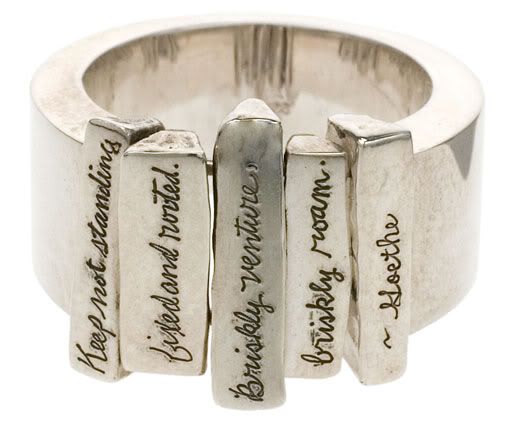 twistonline
Since my Givenchy sold, I've had a 2 replacements in mind.
Condenter number 1...YSL besace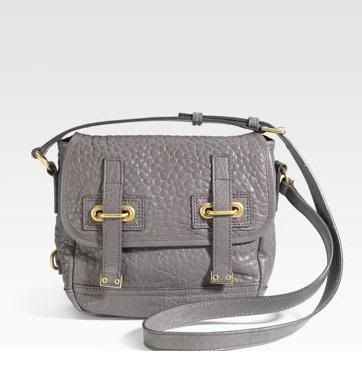 Saks
And number 2...PS1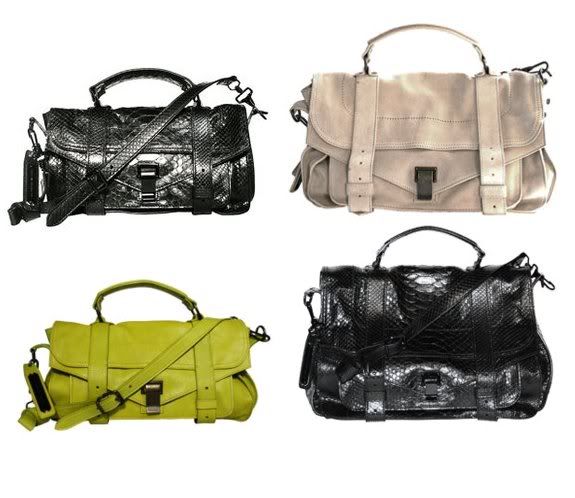 media on sugar
One of the 1st things I said about this bag is that I wouldn't get it because of the hype behind anything the Olsens touch...right...
After using the Givenchy for a while now + being a bag stuffer- I am in dire need of something I can wear around my shoulder and one that's big enough to hold my belongings...
PS- just updated the
shop