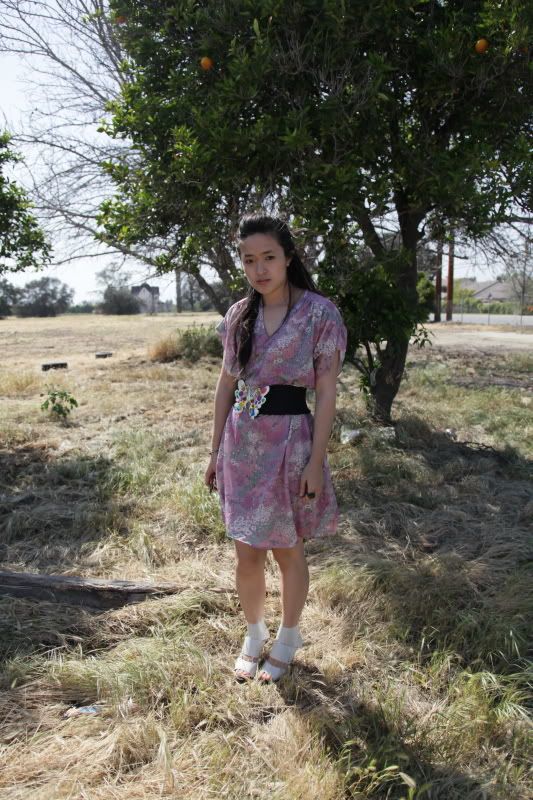 Vintage dress, Chloe shoes, Meghan Fabulous belt
I love this butterfly belt! I got it from another internship during college. Meghan is the sweetest person

ever

. Her clothes are a lot of fun- prints, florals- you name it. She named a dress after me but I don't know if it ever went into production. This dress will probably end up on eBay one of these days. I've been sorting through my vintage rack- trying to wear everything at least once. This dress is actually longer than it looks on here, I tucked it with the belt.