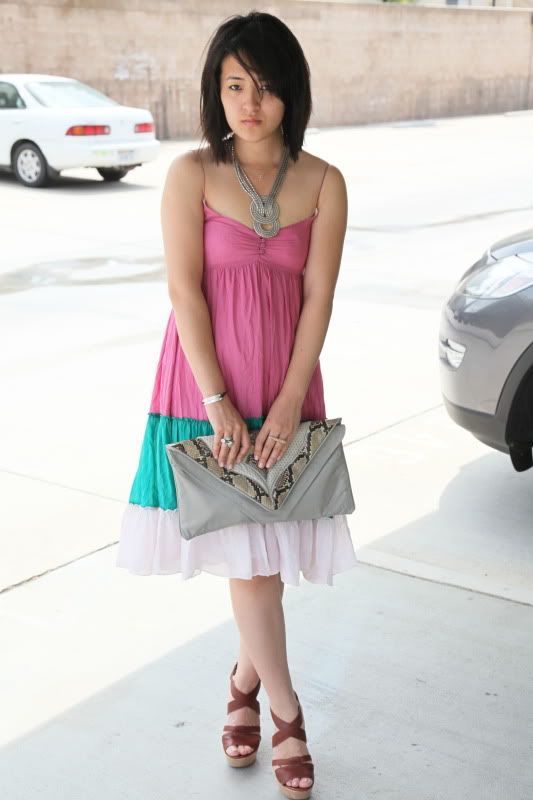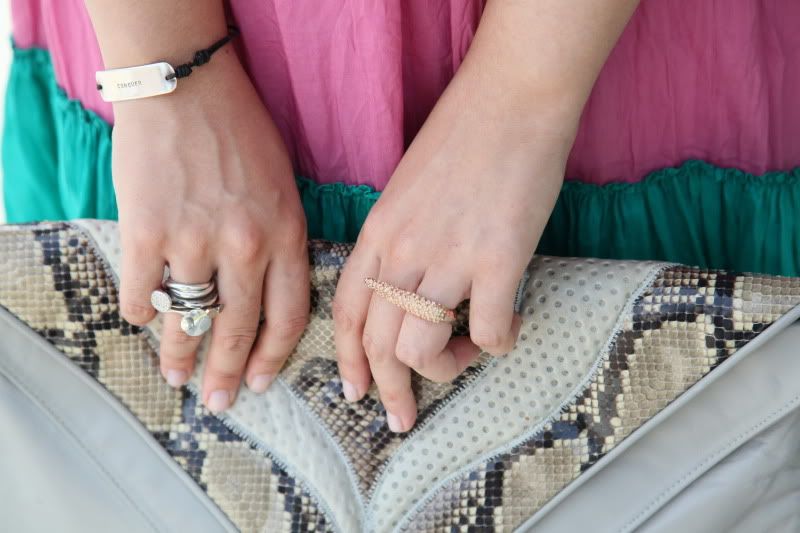 This is a dress I decided to resurrect. It's got the perfect colors for a sunny any day to make me feel very girlie. This is what I wore before my hair cut (yesterday)...my hair grew out awfully fast. I just had the back cut a little shorter.
Although I do love this clutch for its size and color combination, I've decided that I am definitely not a clutch person. I prefer bags or totes that go over my shoulders. It does have a hidden strap inside but it's just not big enough for all the things I stuff in my bag on a daily basis.
P.S. Don't mind the angry looking face...