Stuck in the jewelry posts. Oh and post on the
LitterSF
again. Can you blame a girl? I AM IN LOVE WITH MY CHAINS! Officially obsessed with all my chains from Litter. When I say obsessed...
I mean it
. SO SERIOUS!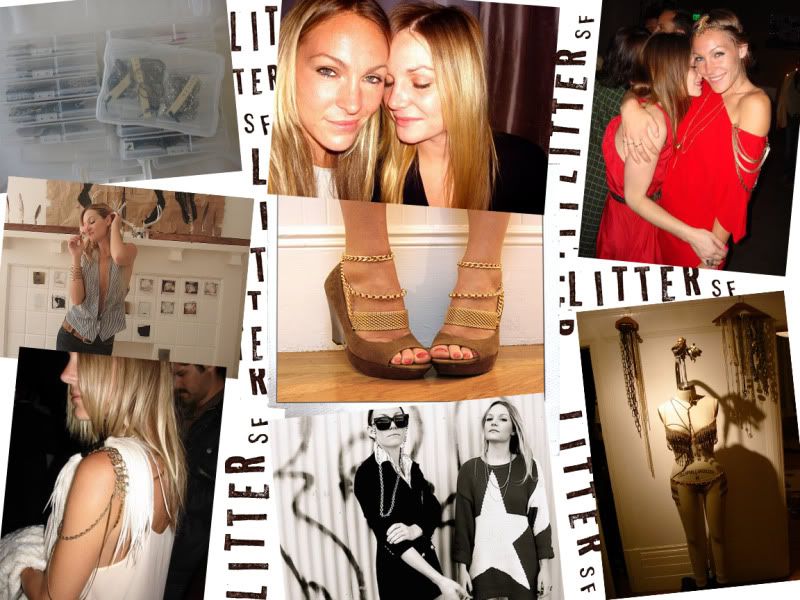 littermb
On that note...let me show you guys something I just stumbled upon and my jaw literally dropped to the ground. That sounds kind of ugly, no? Hahahaha...well, I'm not lying about that either!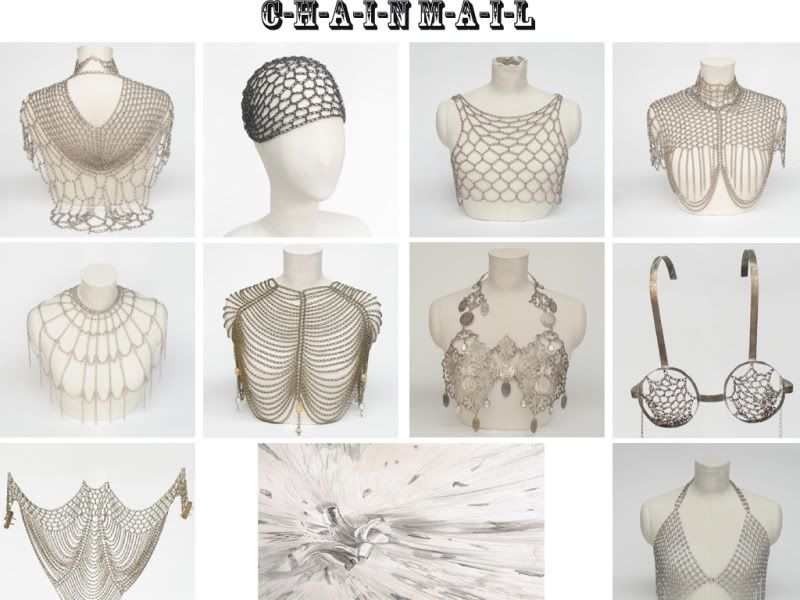 slimbarrett
How incredible is
Slim Barrett
?! Out of this world jewelry like I've
never
seen before. The amount of editorials that have covered his work as well as press supercedes anything this little blog is doing with this entry. But MYGOD, his work is astounding! If that even describes 1% of it. I had to do a post on him for that. I am going crazy over his body chains. His skull caps are intensly intricate. I wonder how many hours go into making one? At this point, I don't think I've seen anyone do chains better.
LitterSF
girls, I think (and hope!) you make something similar to this. Oh just imagine the possibilities. Seeing his work definitely calls for a much more budget friendly version.

I read that Posh wore a diamond and gold encrusted coronet by Barrett on her wedding. I didn't look for pictures but I can only imagine how posh it must have been. So back on Barrett. He has
 gotten a lot of press for his incredible work since the 80's and he is also on the Guinness Book of Records for having made a necklace with 336 diamonds that folds into the palms of a hand. The price? 500.000 pounds.
Diamonds and gold the chains (aka ice) upon request...maybe I'll try to get in touch with his PR team and inquire about his silver pieces.

Having a look-see is free though. Can't beat that!
Here's a synopsis about his Chain Mail collection...
Slim Barrett's Chainmail collection is essentially a collection of garnitures. Included are the shoulder cape, bolero, bodice, fishu, belt, skirt, coat, dress and bertha as well as earrings and bangles. Thus since its creation 20 years ago, this collection has had maximum impact, featured and loved by the media and fashion stylists, museum and private collectors.

Chainmail body jewellery is available in polished silver, antiqued silver and bronze. The polished sterling silver achieves a lace-like quality to the finished piece whereas the antiqued silver finish creates a dark Gothic feel and the pieces made in bronze have a Medieval quality about them.

The Chainmail bib jewellery pieces are available to commission in 18krt gold. The Cascade Bib won Slim Barrett the De Beers Diamond - International Award. Chainmail bib and rope necklaces have from one to five rows.