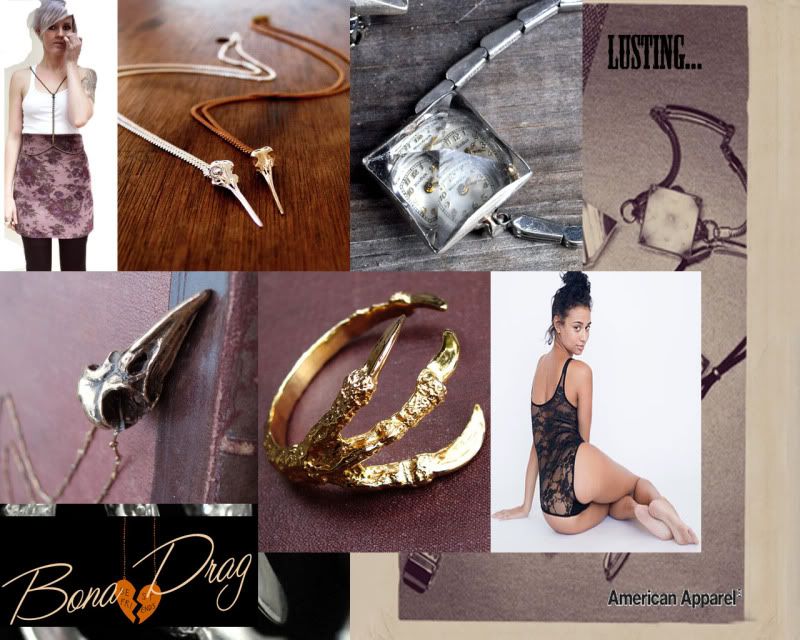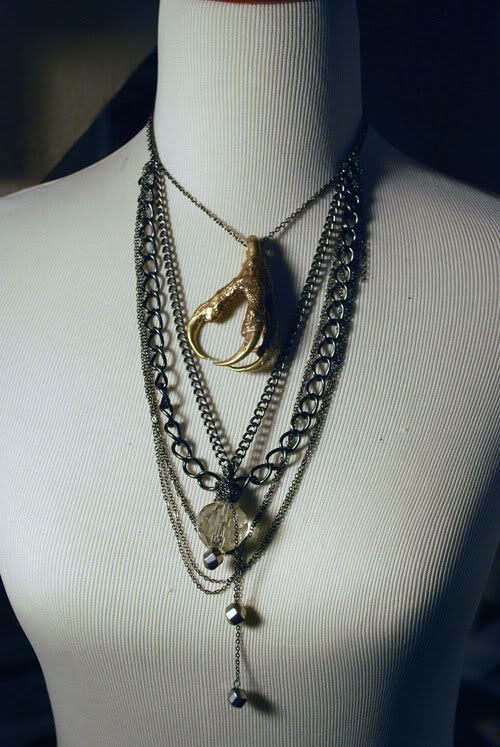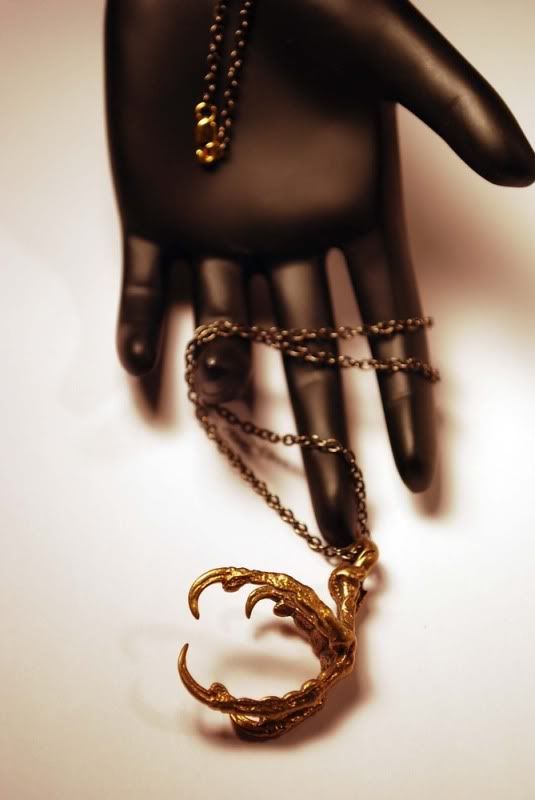 Ever since I saw Alicia's newest creations- I became more and more keen on the idea of going through with Pamela Love's talon cuff purchase on Bonadrag but they're all sold out of the gold one- which is one I've lusted since Silje debuted it more than a year ago on her blog. I suppose it'll be back in stock soon or I can just wait for Pamela's site to start selling soon! Orrrr I can hit up Alicia's store but I want Pamela's cuff more! Decisions...
Anyway....so hey, watch out for Alicia's big cartel shop as it will soon be stocked with some amazing hand made pieces!
So, onto the collage I put together...all my favorite things from Bonadrag right now. The crystal pyramid watch is so beautiful and unique! Too bad it has zero functionality or I'd get it as I sold my Chanel watch since I hardly used it...I'm on the lookout for a watch that I can use everyday...meanwhile, I'll keep borrowing J's. 
I am still in love with Bliss Lau's body harness but I am fighting my clicking fingers as well as will-power to NOT make a purchase for a while. YES I CAN!