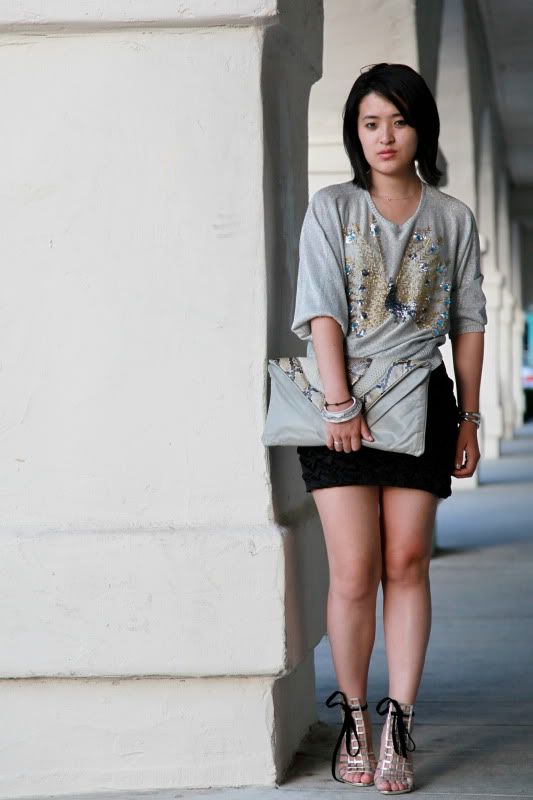 YSL shoes, minimarket skirt, vintage sweater (thanks
Jayne
!),
vintage clutch
, F21 & vintage bracelet
It's my party and I cry if I want to...cry if I want to...cry if I want to..you would cry too if it happened to you...
I love the beat to that song! Anyway...I have a party to go to tomorrow with a whole gang of friends which I'm really looking forward to....there will be lots of food, beer pong (no beer for me but I'll play when I find a drinker), some crazy pool game I'm sure...and lots of other stuff.
How about you? Any plans this weekend?
I'm going to visit my gf...bye bye for now!