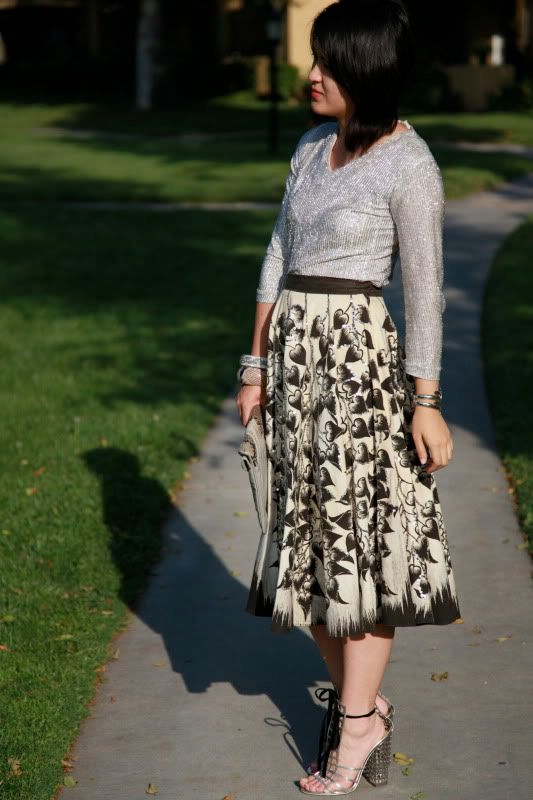 YSL shoes, vintage full skirt, vintage blouse, vintage clutch, F21 cuffs
Totally whipped from Fourth of July. Pool party, fireworks watching, board games and lots of sun...
This is something I wore on a date some time last week...I feel like I'm going to a super fancy party every time I wear this top...but that's hardly it! I need to line it because it's soooo scratchy! This skirt is super fun, I love twirling in it like a 10 year old.