What I wore...
to a lunch date and to Home Depot.
So fancy right?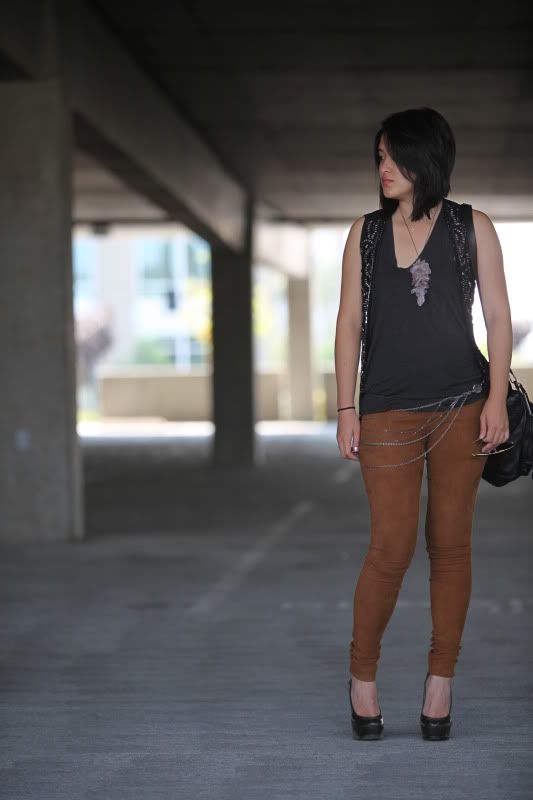 PS1, The Row leggings, A. Wang tank, Zara beaded vest, YSL shoes, necklace and chain necklace worn as belt by NassarD.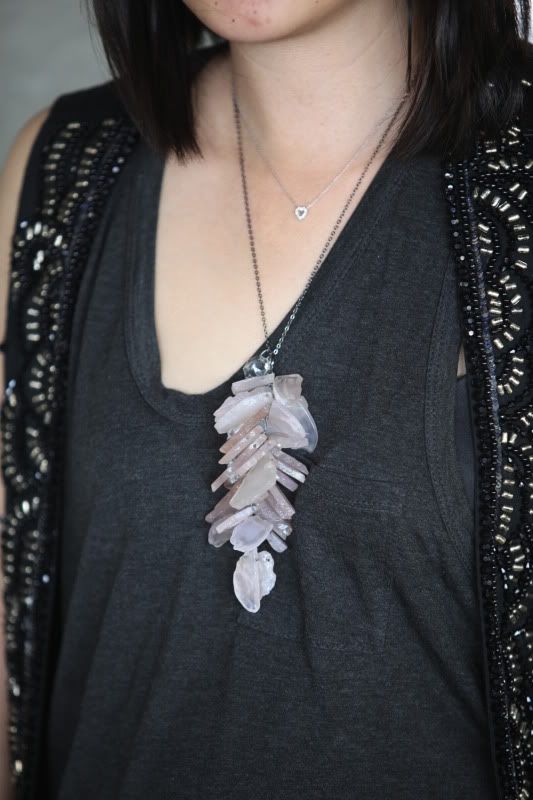 Debuting a painstakingly detailed necklace that will be sold on shopfashionispoison. The belt is originally a necklace as well but I wanted to wear both out and found a way. I die for this necklace & belt.
No more pepto-bismol!!
I accidentally clipped D's leash on his name tag before a walk outside last month and it snapped and got lost in our apt. when we got back. No where to be found :( Will get him a replacement soon but in the meantime he's using his very first tag again.