Clearly, I am madly in love with my dogs. Perhaps obsessed is the right term. It's been so nice just staying home with them, potty training Daisy, playing with them, and not worry about
anything
else. Aside from working on clearing out my closet, the store that will be launching soon and a photoshoot coming up right around the corner, these 2 babies have taken up all of my time. It's so much work!

Daryl is still adjusting to having a sister. If he could talk, I'm almost sure he'd call her his 'enemy' instead of sister. Daisy follows him everywhere he goes, she looks for his approval at all times...Daryl gets annoyed and growls when she gets up really close and personal (as in, in his face) to smell him or attempt to play tag with him. Only child syndrome...

J will be working on taking some 'glamour' shots of 'the kids' before he leaves abroad again on Tuesday.

Ohmygosh...I sound like the crazy dog lady next door or something...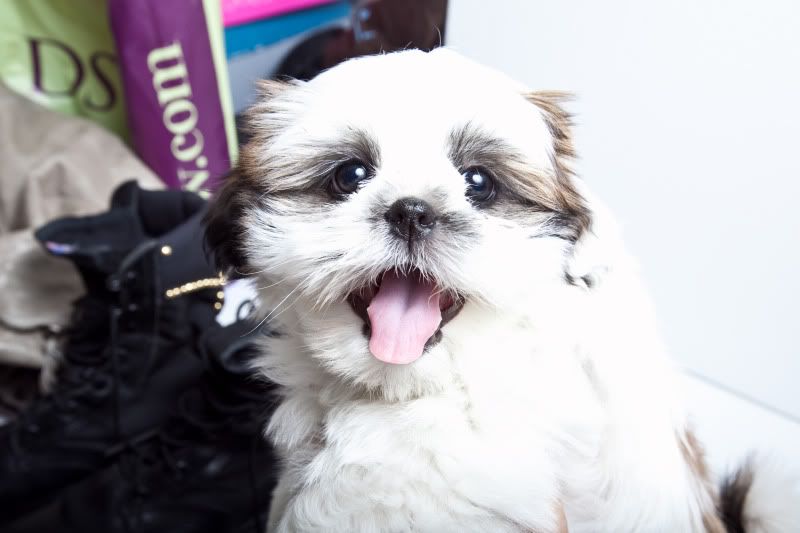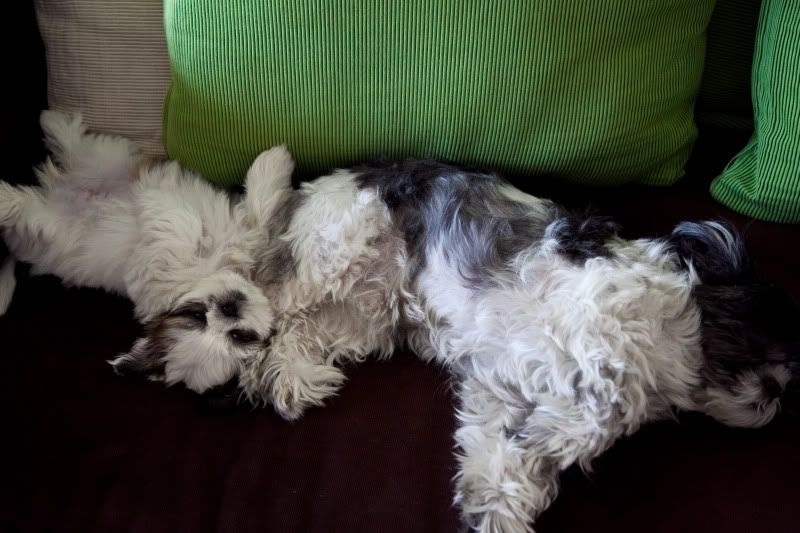 Nap time...



Hanging on to dear life...



Daryl: Don't you come any closer...!!



Chubby chubster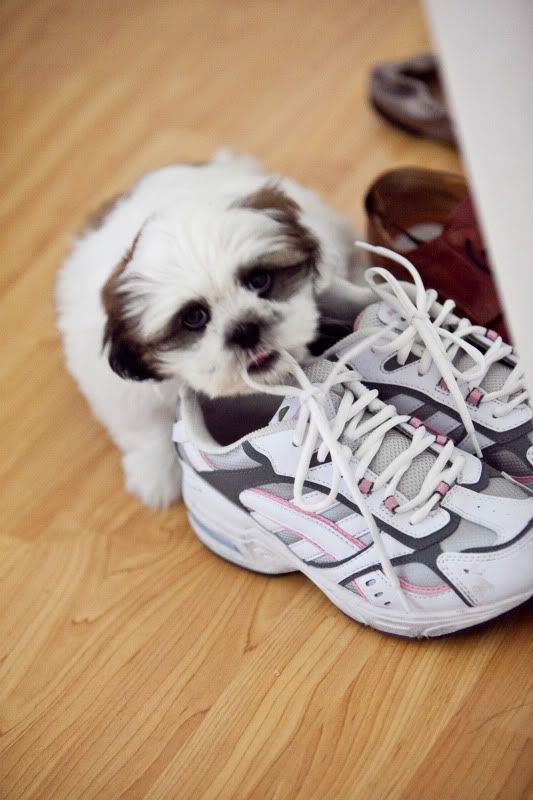 Being a bad girl!