Daryl is slowly adjusting to Daisy...I can't wait for him to fully accept her as part of our family! J wanted to take some 'glamour' shots of her before he leaves...who knows, she might be a big girl by the time he comes back next week! I am seriously the crazy dog lady next door...and I am okay with that. Can you imagine when and if I ever have kids? I'll be a crazy mom!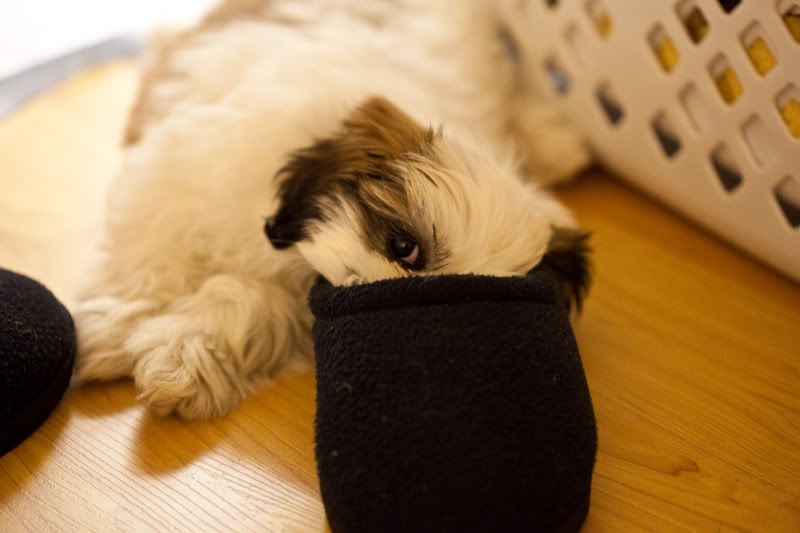 Before the shoot...caught red handed chewing on mommy's slipper!
Daisy: Daryl told me to do it...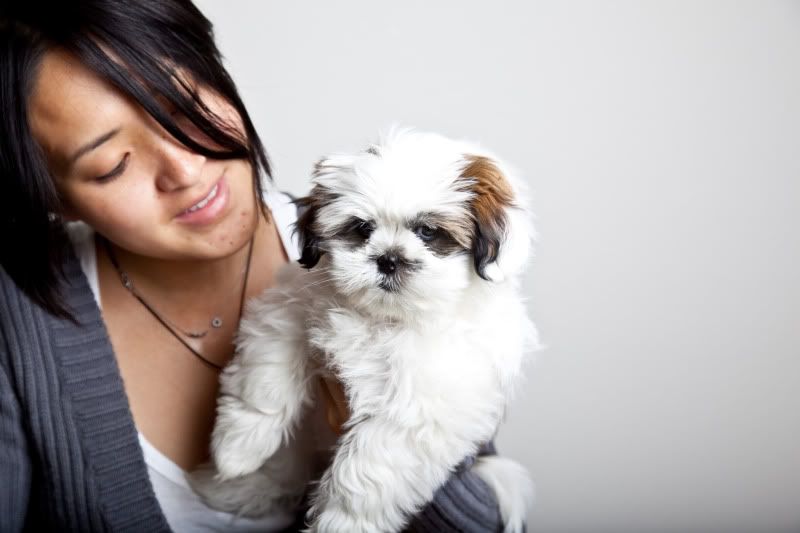 This isn't a photoshoot if there isn't a mommy and daughter shot!
Daisy's got an evil eye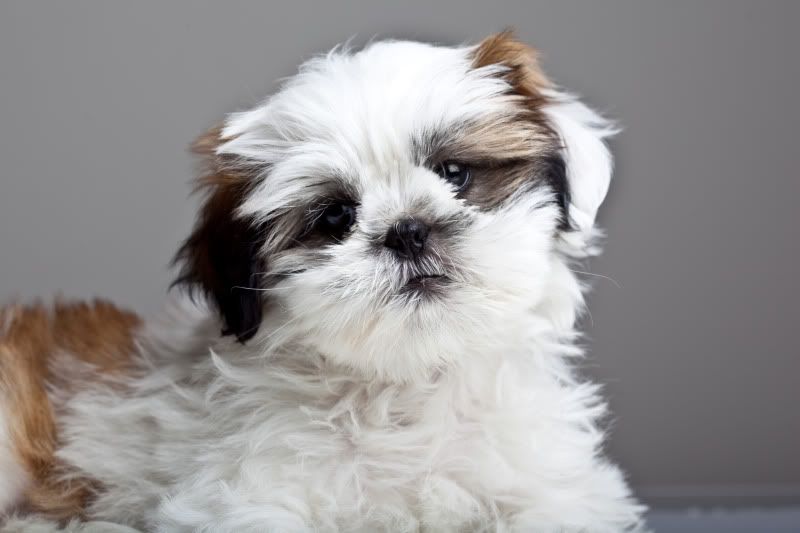 J: Give me a little attitude...
Daisy: *tilts head*

And now...wardrobe change! I got this dress at Target for $2.50! It's going to be her Holiday Party dress ;)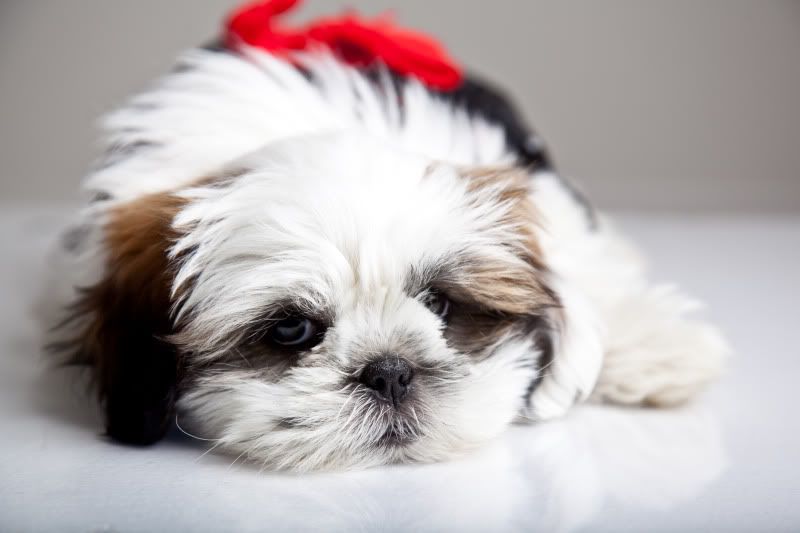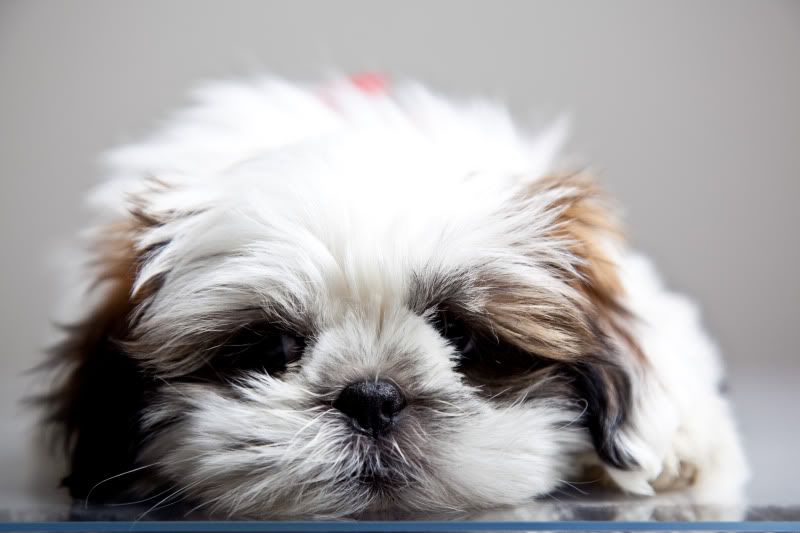 My name is not Daisy...call me Lady Chubby Chubster

Let's add a little backdrop for this princess...