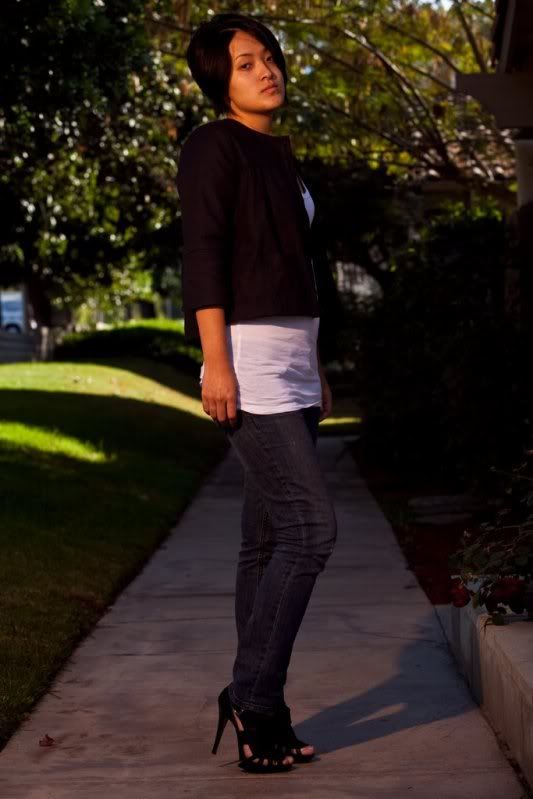 Levi's jeans, Nicholas Kirkwood shoes, F21 tank, WREN blazer

Melissa at WREN sent over a package to me quite a bit ago and I finally got around photographing the jacket on. It's got these cute gold squared buttons, unlike anything I have! WREN has some cool pieces that I'd love to see in person.

Now, the shoooooes. I remember when I first saw these Nicholas Kirkwood shoes- LOVED them so much and still do. I'd love to own another pair, but I want something completely different than his recent styles...oh well!