I don't exactly remember how far back I started loving sweets, but I wanted to share a very simple and easy recipe to one of my favorite desserts. All you need are bananas, Hershey's cocoa, and popsicle sticks...and the rest is really up to how much more fun you want to add...or how much sooner you want diabetes.



Peel bananas and cut in halves. Push Popsicle stick into bananas so it looks like a Popsicle.
Freeze bananas for about an hour. The chocolate will set and harden faster when dipped onto frozen bananas.



I like to use both white and dark chocolate- heat (separately) in pot until melted.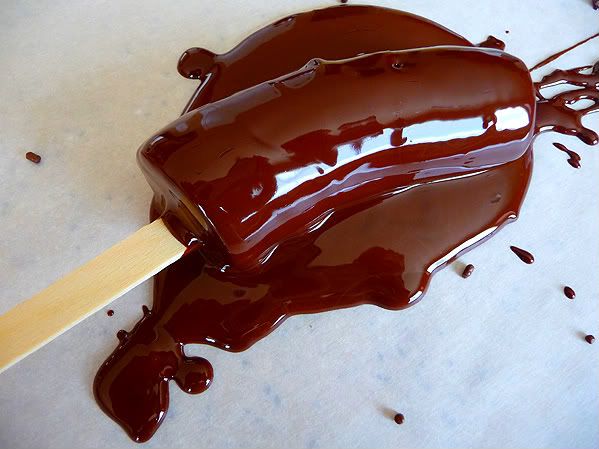 Pour chocolate onto parchment paper and coat frozen bananas.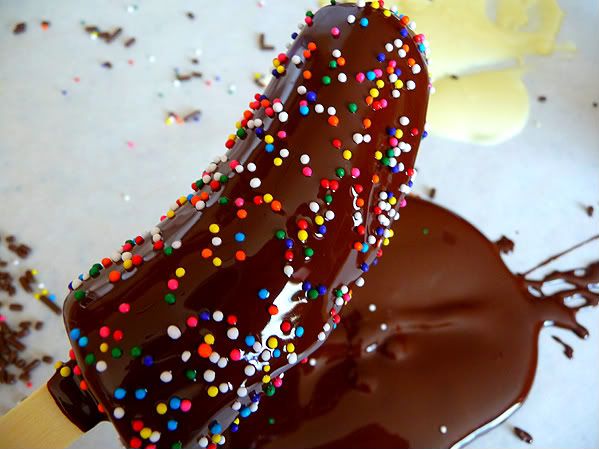 Most of us will have remaining chocolate on the parchment paper. You can scrape it back into its bowl and reheat it to either keep using it on bananas...or in my case, make strawberries covered chocolate...