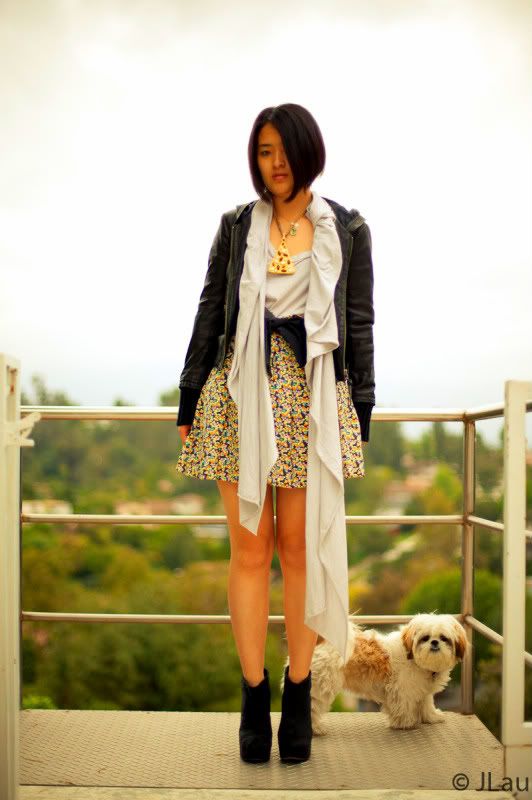 Shoes: BCBG, Top (the one here): Pleasure Principle, Jacket: (Don't recall the label but it's a few years old), Necklace: Vintage, Skirt: Courtesy of Elizabeth & James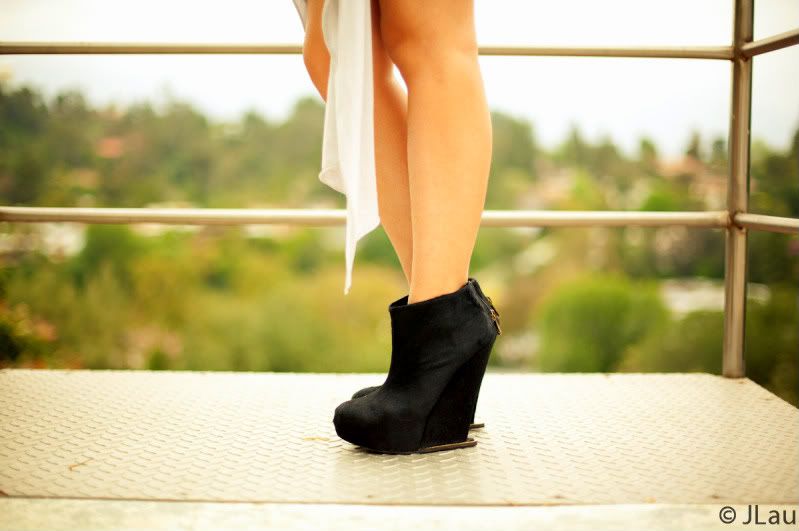 Look at Daisy's chin. Now...look at Eric Cartman's.

See the resemblance?

Maybe I've been watching way too much South Park...if you aren't easily offended and have not seen it, I think you should give it a chance. I mean, who can hold the giggles when you hear things like 'respect my authority!' or Cartman's very own version of Lady Gaga's 'Pokerface'?

Painstakingly picked out all the blacks in my wardrobe and am challenging myself to wear more color since it's Spring. I did a little Spring shopping this week and added a few colorful pieces to my wardrobe.