I went home this week to spend some quality time with my family and friends. Although I love living in the middle of nowhere, away from all the hassle and bustle from LA, I really just wish my friends and family were closer.


I may be speaking for the majority of the Asian American population...but our moms don't like the jewelry that are heavily advertised on TV...because to them, it's "a waste of money" (unless they're gold or diamonds!). It's not at all supposed to be offensive or hurtful to the giver, but mom would rather you give her the cash you were going to spend on the $100 necklace at Davis Jewels (totally just made that name up) or spend it on a meal at their favorite seafood restaurant.

My siblings and I helped prepare a meal at home, purchased a set of really corny DVD soaps from TVB that we knew she would like.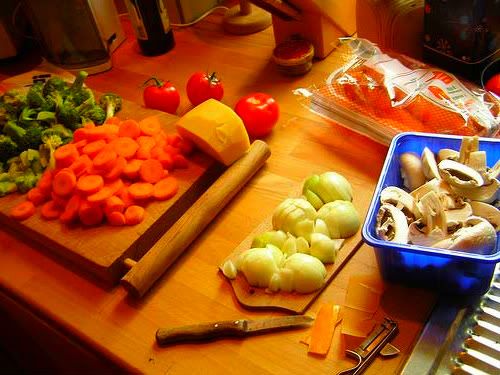 I also decided not to get her ready made flowers from my local florist. With my girlfriend and mission in tow, we went to the LA flower district despite not knowing what was ahead of us. The traffic and horrors of parking was well worth it. When we arrived, we stumbled upon folks looking for fresh flowers, competitive prices, and variety of flowers. Doors to the flower mart open at 4 am if you have a wholesale pass. The market opens to the public around 8 am but is closed on Sundays unless the Monday following is Mother's Day (yesterday's case).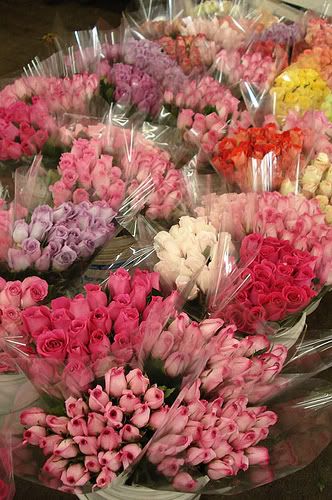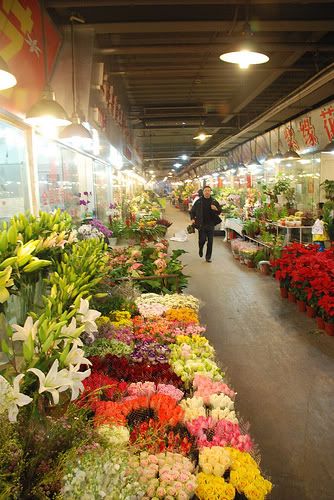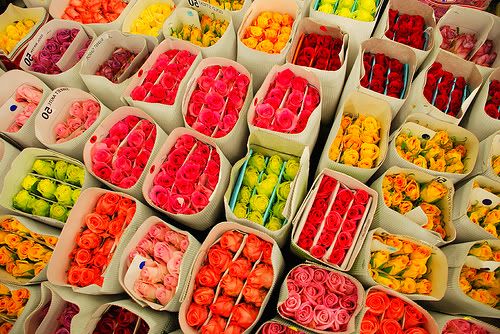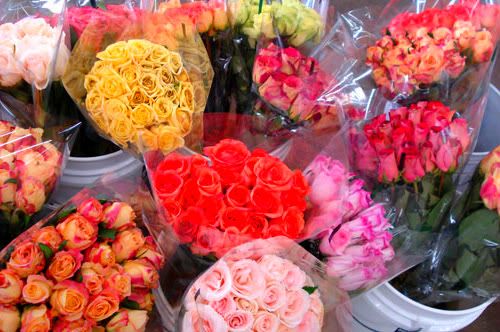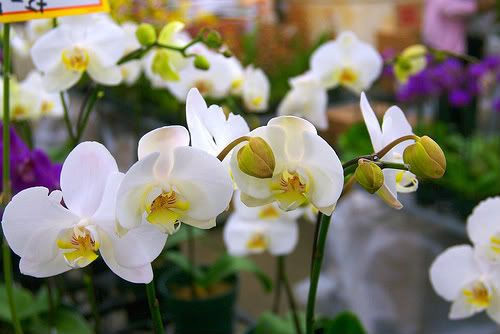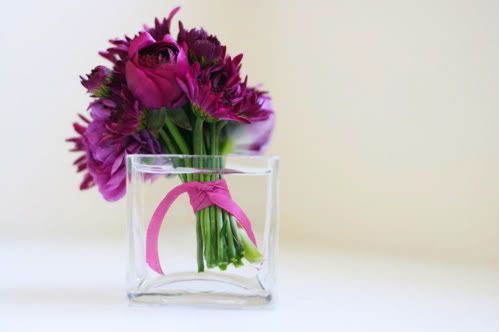 I wanted to make my mom something simple, understated, and pretty.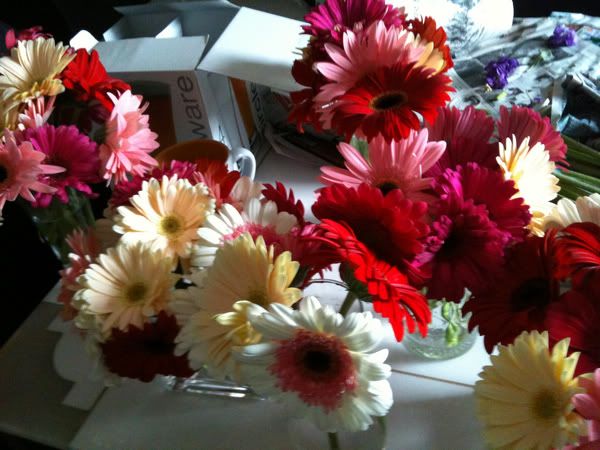 (taken with iPhone)

Obviously, I went a little overboard with these daisy looking like flowers (forgot the name) and ended up with 6 vases...

I hope all the mothers who are reading this are having a fantastic Mother's Day.

xoxo