The most perfect way for me to relax is to stay home. No flying, no driving, absolutely no traveling whatsoever! Oh and getting a massage by my boyfriend, followed by a luscious bubble bath & some kind of homemade meal. I don't take baths very often I've tried just about every kind of soap but nothing works better than the bath bombs at Lush. Here are some images from my to one of their stores recently. Soap prices vary between about $2 to $7- the more bubbles you want, the higher the price. Their soaps are made from fruits and vegetables, organic when possible. Visit their site if you want to read up more about them- or just to browse their products.

I was overwhelmed by the variety that was in store. Every corner of every wall was filled with bath bombs and all things bubbly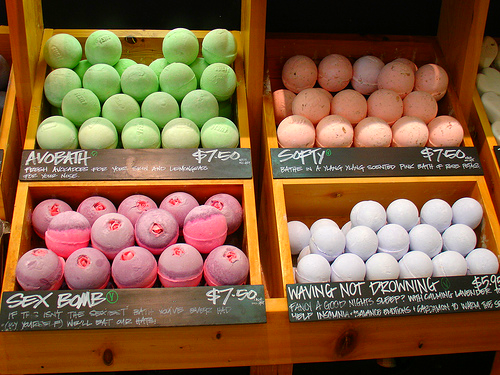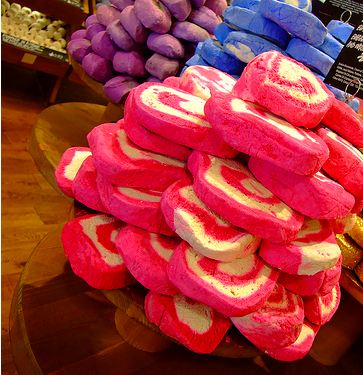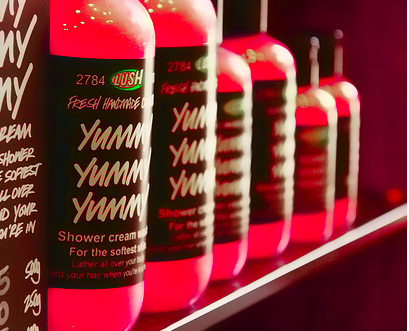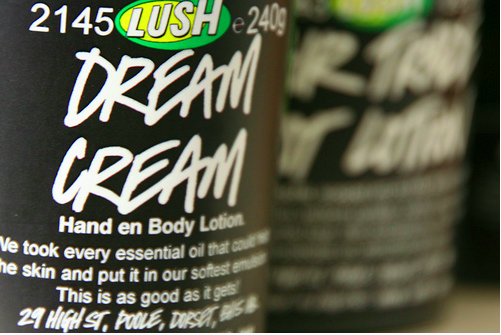 I came home with quite a stash that should last me a good while- my favorite one is this minty daisy bomb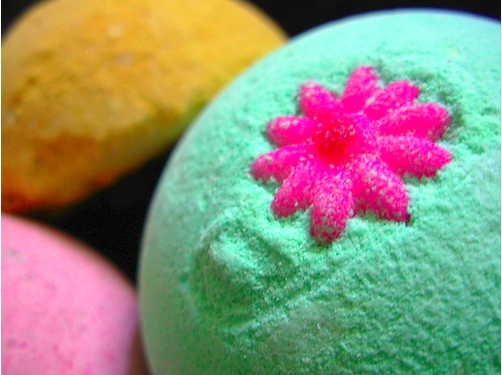 Not sure how the glittery bomb will end up being like, but I thought I'd give it a try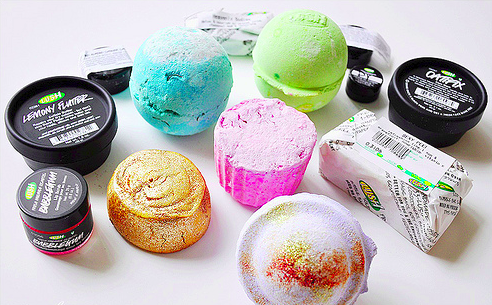 I was pretty surprised to see my weakness turned into bath bombs. Perhaps this addiction is better than the actual cupcakes.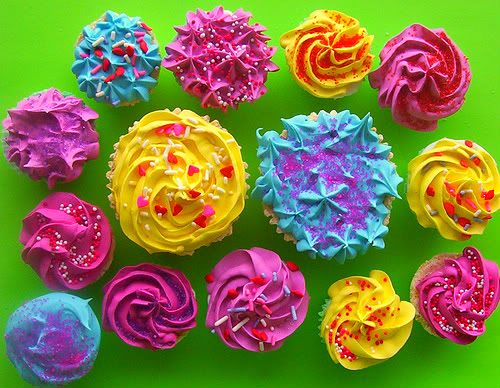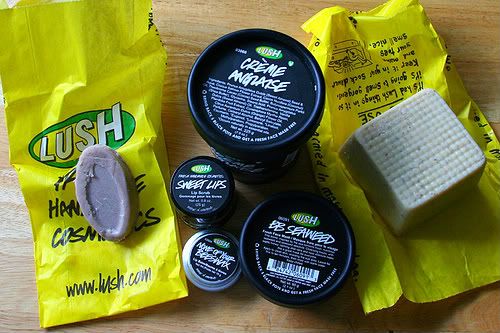 And now, excuse me while I go get the water running! Have a great weekend everyone

♥