The shoes below are yet another preview of what you'll be able to purchase from the store. The Badgley Mischka's are so beautiful and feminine. The perfect touch for a lady! The black pair on the left are Balenciaga and the fuschia boots are Louboutin. If you're a size 5 you might just be in luck.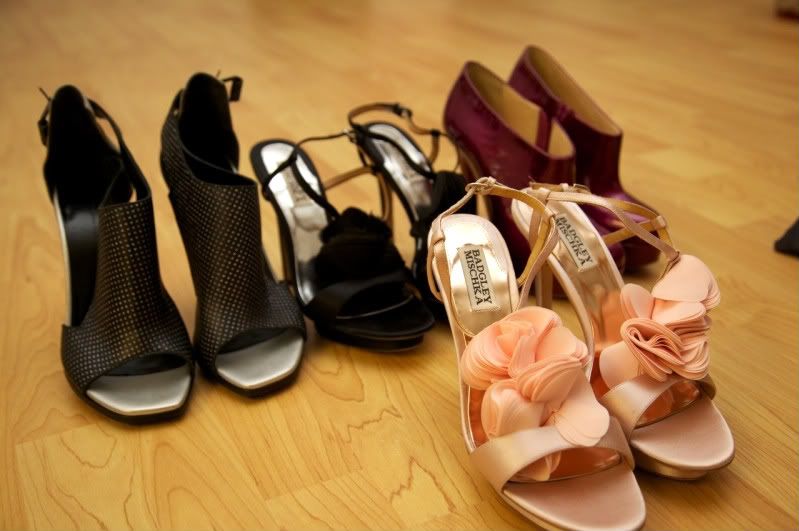 Here are another 2 pair that I got courtesy of Prada/Miu Miu. The ones in the middle are my Casadei pregnant shoe. It's my current obsession without any rotation whatsoever. It's buttery soft and pale- perfect to wear with my obnoxious bright outfits lately. Speaking of outfits, sorry for the slowdown on outfit posts recently- I've honestly been living in sweats, you know, working really really hard on getting the store kicked off. You're probably so sick of me mentioning it but it's the truth!

I got a major haircut, the long hair was missed when I didn't have it anymore but I got so used to having short hair for a while that I just had to chop it off with the heatwave.
Heatwave + long hair = heavy feeling head = NOT A GOOD FEELING.
If ever I need it to grow, I'll just do what I did last time.