I've been searching high and low for inspiration and ideas as to how I should organize my shoes in the tiny space that I have. Closet organization has never been my favorite thing to do but I am trying to embrace it as I peruse the web for pictures and ideas. This weekend, I went to Home Depot, Ikea, Dwell, The Container Store, Crate & Barrel, and local furniture stores in hopes of finding something or a simply idea that will hold up my collection. Because my space isn't very big, I've got some limitations as to what I can do...alas, oodling through Apartment Therapy could never hurt...

Not sure whose shoe rack this is but it's genius! It's wide, tall, and slim- everything that I am looking for!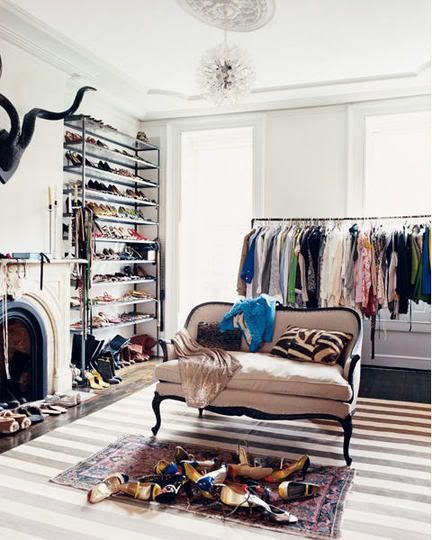 How is your closet organized?