New York was a whirlwind this time around! I got so much done that week- saw so many things, took the subway on my own for the very first time (alleluia!), had market appointments, ate too many pastries (booz, that was

bad bad bad

as I was am on a self imposed no grain diet for a while), was Juicy Couture's ambassador at the IFB Conference, saw some old friends, ate delicious food with Hanh, ran into some of my favorite bloggers, went to a few shows and had 2 blogger breakfasts with at the Hudson with Urban Decay- and just had a blast overall.

There were too many good moments but here are some that I have pictures for and can actually talk about!


What Goes Around Comes Around

Color- check; some sort of UV protection- check; knee high socks- checkkk! I'd probably wear other shoes but this outfit sold me- oh and I already own this American Apparel floppy hat in gray!




This look isn't really anything innovative but that is what I love most about it. A lot of us girls already own these pieces. Whether it be a pair of old jeans, or your mom's jeans that you can easily patch up on your own and make them new. Add an affordable sparkly top that you picked up from your local thrift store or eBay- or an old one that you used to love and haven't found ways to wear it again and voilà! I'd probably wear this outfit with a my leopard Zara pumps (seen here) since I don't actually own any red shoes.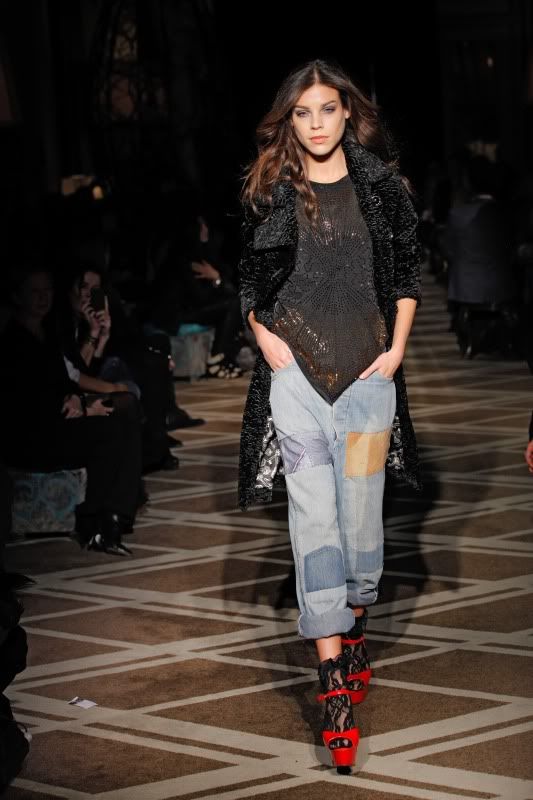 Now, if only it weren't weird to get dressed up like this everyday,

just because

...



AnnYee





The Daily Candy published a short write up on the designer here...

This hand sewn piece is for those with a penchant for all things frilly, pretty, and delicate...




What's a presentation without some delicious cookies for the guests? (: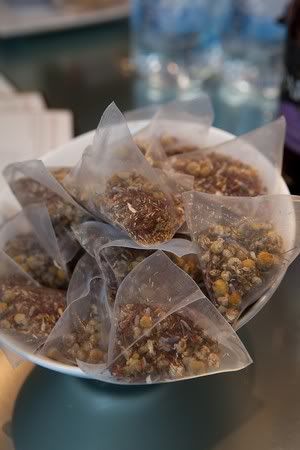 Ann and I-- you can see more pictures of the presentation here



Pamela Love

Lately, I've been feeling more keen on accessorizing rather than purchasing new clothing...Pamela Love's line definitely spoke to me!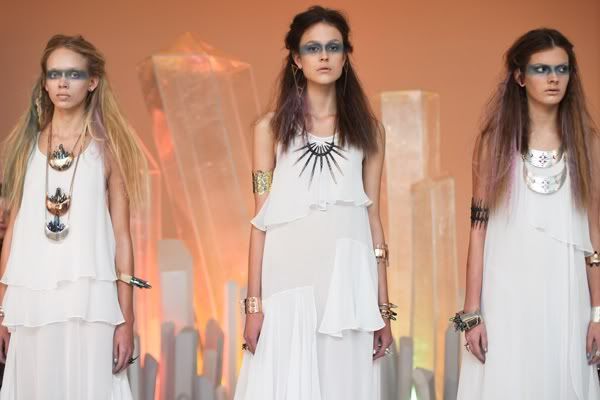 I want to thank the Hudson Hotel for hosting me during my week in New York- for the delicious brunch that they so graciously hosted for a couple of bloggers and myself. Thank you Urban Decay for the endless supply of makeup that I have in my makeup drawer!