I'm not talking about Zack or Albert's bell...but rather bell bottom jeans! I'm such a cheeseball...

I fell in love with Lil's Frist Hints Blouse a few weeks ago and have worn it a good 3 times since I got. I wish I'd gotten a picture of it without my blazer...next time!

My traveling partner :) busy looking out!

Love how much structure this blazer adds to the outfit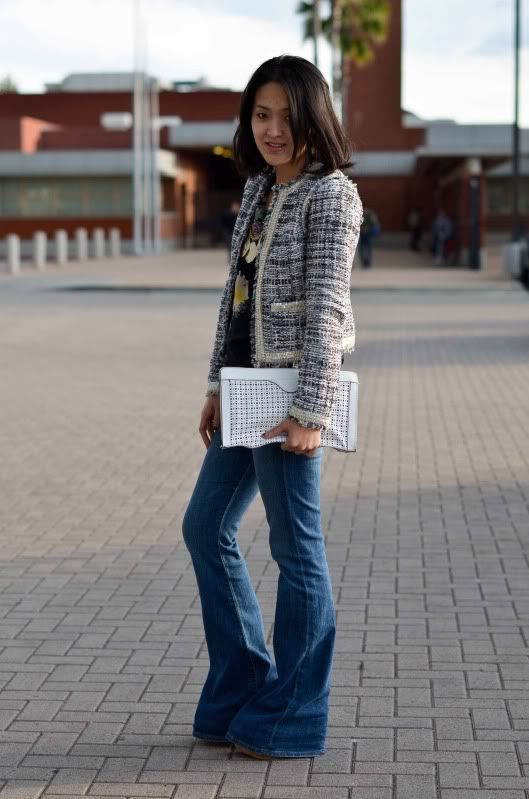 Jeans: Joe's Jeans, Blazer: Tory Burch, Blouse: Anthropologie Lil's First Hints Blouse, Clutch: BCBG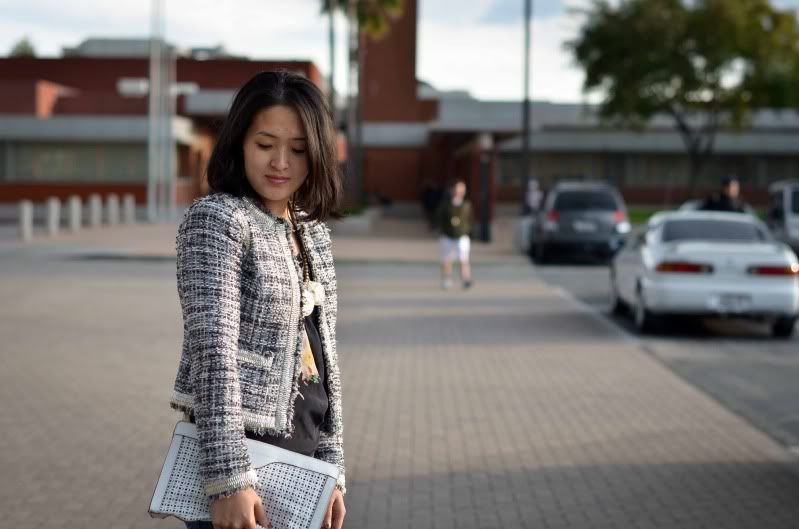 I'm going to get a haircut this week, maybe add some side bangs...I'm getting so bored of this cut already.