As promised,it's Etsy Monday! I found fabulousmess, a seller that seems to have a pageful of glorious goods. I'll be highlighting 5 of my favorite items from his/her store.
The selfish side of me does not want to share any information about this this beautiful coffee table because I wish I could have it! If only I didn't already have one...this one would be on its way to me! The one that I have right now was a gem of a find at the Pasadena City College flea market from a Chinese lady. it's a mahogany trunk and she was kind enough to deliver it to my apartment and I got it for a whopping $50. Yes, FIFTY DOLLARS! So, if this one's in your budget and you like it as much as I do, it's your lucky day ;)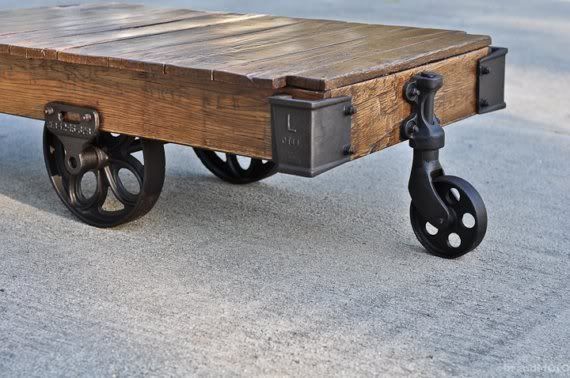 I'm on the lookout for a table to put behind one of my couches to put little knick knacks on. I envision something like this one looking perfect in my living room: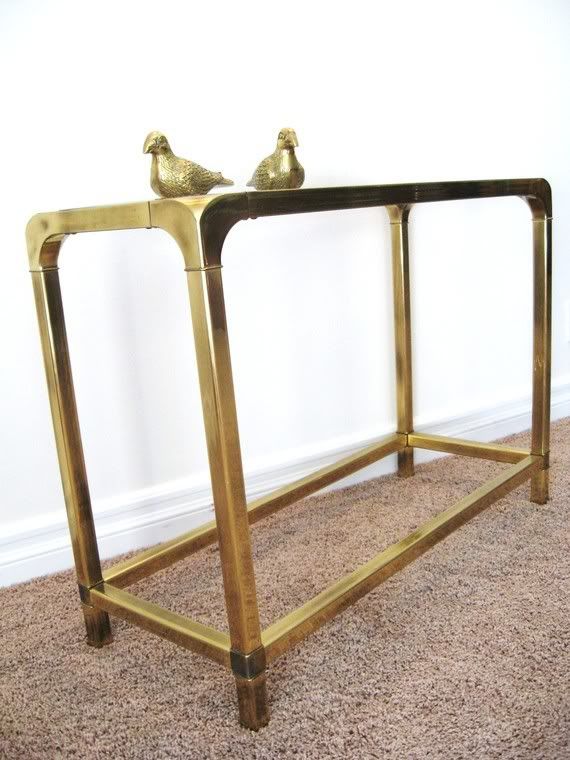 This brass pot could come in handy to place on the table next to the door into my apartment to put my keys in, or things that I put in my pocket when I don't carry a purse out. It's also good to put jewelry in.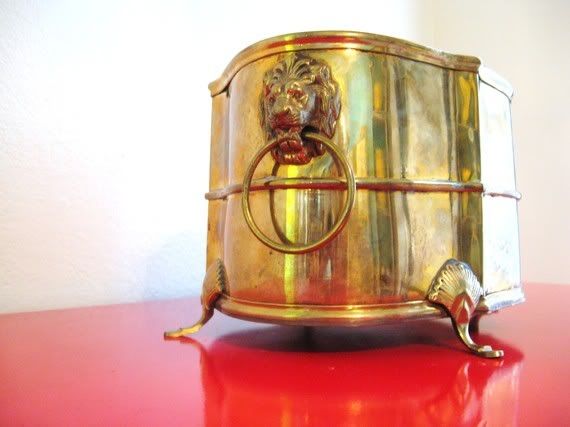 What would this fun armadillo be for if you don't want to use it as an ashtray? Jewelry, of course. It's quite clear that I am a little brass obsessed these days...the notion, 'the more the merrier' undoubtedly applies in this case...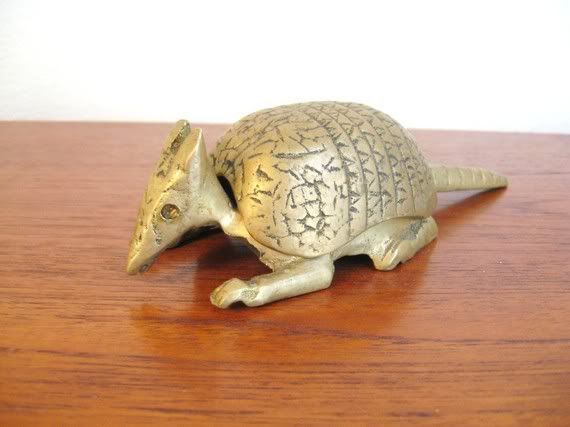 If you have as much correspondence as I do, these could come in handy as paper weights..
I'd like to do a post on silver decor next week, don't forget to email me your suggestions!