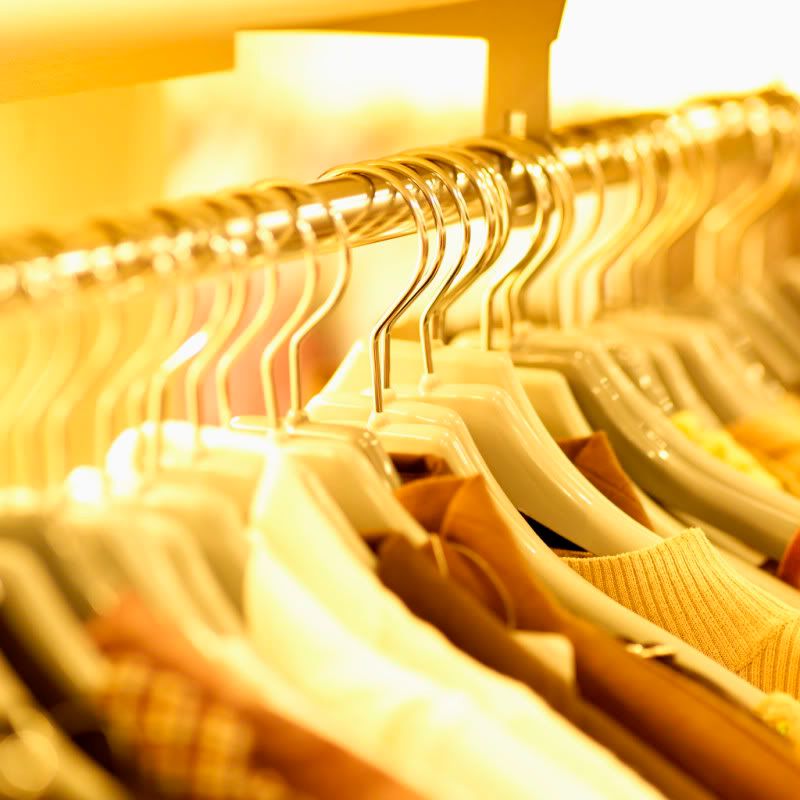 I'll admit it, I think I'm a hogger. Bloody hell, I think I could be on that crazy TLC show featuring hoggers. Hmm ok so it may be a little extreme but had I not stopped and started making daily trips to the Salvation Army, I'd sure be on my way there.

Over the years, I've accumulated 2 rooms full of clothing.
stuff.

JUNK

. "Oh, I'll wear it tomorrow since I'm wearing this today." "75% off?! Hm...ok I'll get one. Actually, make it 2." "Another pair of trousers can't hurt." "But this one's got pockets in the front!" My goodness, the excuses I made were ENDLESS! For years, I collected all these things (for lack of a better word, but you know what I'm thinking) and was never quite able to let them go for some bizarre reason. Oh no, I could
not
say au revoir to these things that occupied, not only my living space, my closet space, my relationships with people, but most importantly, MY well-being!

Let's be frank, it took me

a lot

(emphasis on A LOT) of time to get to where I am, but I am so relieved that I have! I am listing a lot of items on here for crazy good prices (for you!) but if they don't go in a week from Sunday 3/14, they'll be going on eBay. I am determined!