While everyone was watching the Academy Awards or Alice in Wonderland this weekend, Jack and I went to the Laemmle to watch An Education. I'm not going to ruin it for those who want to watch it, but all I will say is that it's an excellent movie and I highly recommend it! I am saving my first visit to Paris for a very special occasion, this movie definitely reminds me that I really should wait!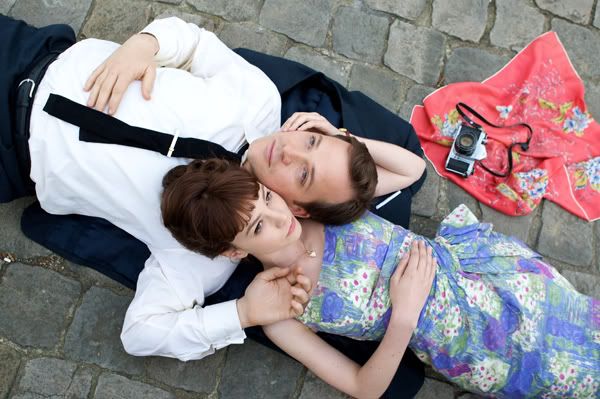 The dresses she wore were so form fitting and beautiful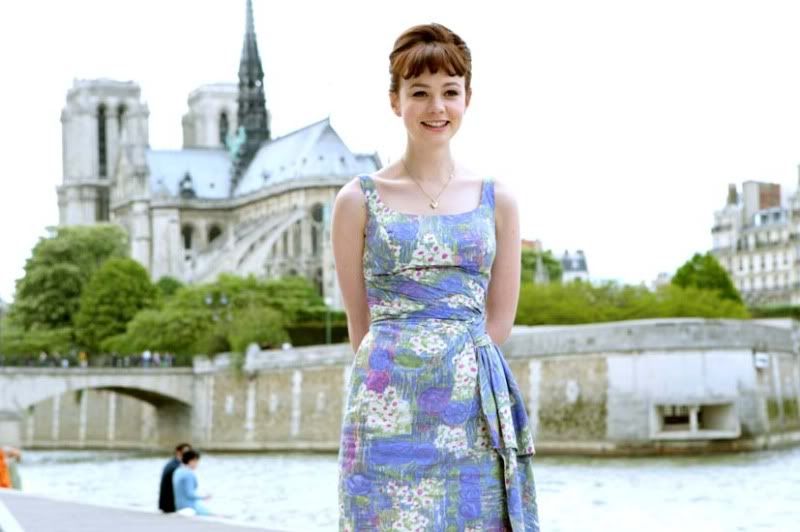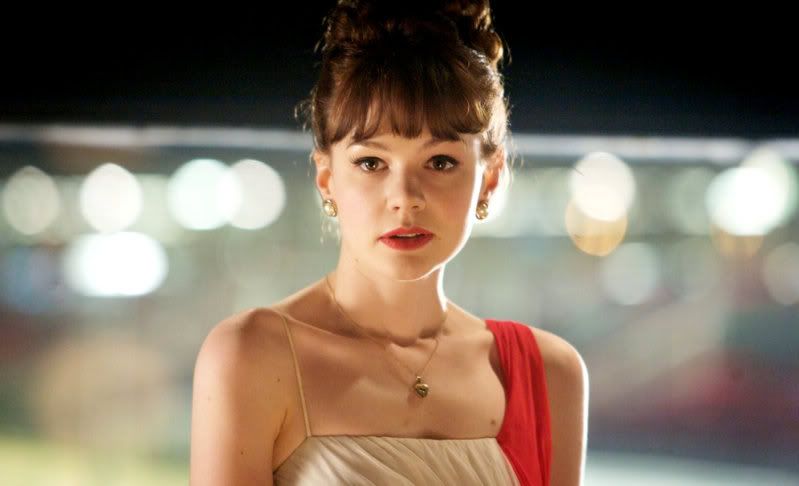 I love this shot of Carey!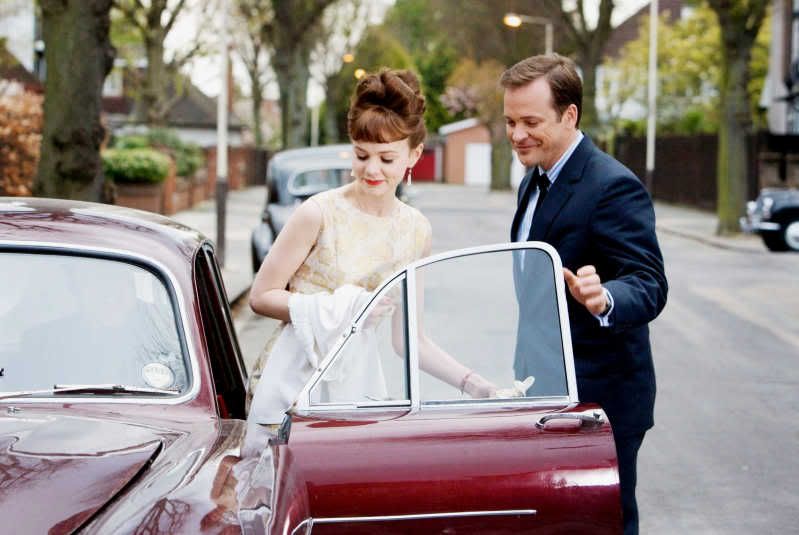 Her hair looks gorgeous here!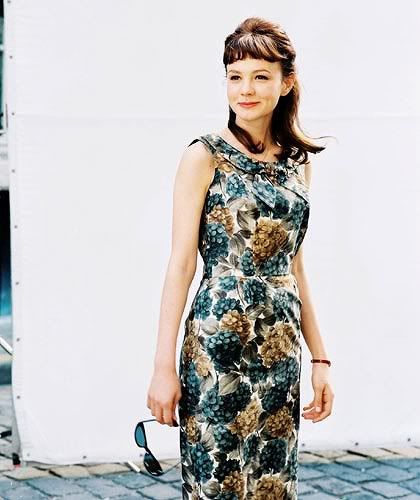 The print on this dress is beautiful, it looks like it could be a hand painted dress.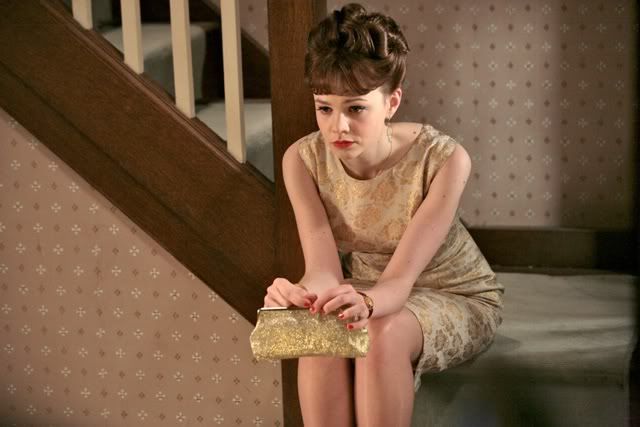 This dress reminds me of Jackie O.