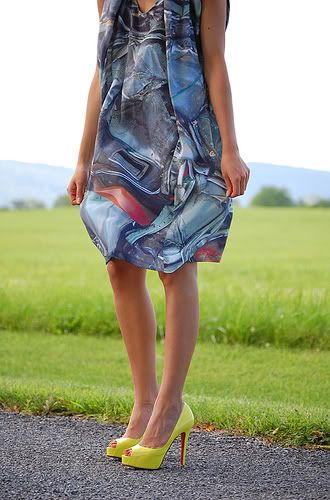 Dress: Hussein Chalayan, Shoes: Christian Louboutin Hyper Prive Pumps
Prime example of a bad face day. Ever have those days? The problem is easily solved with a crop tool.


Onto what I actually want to blog about today..
A few weeks ago, my boyfriend took me indoor rock climbing. It was a pretty fun experience...aside from being sore all over the following day (I'm such a whiner but I was am so out of shape). Getting out and doing more outdoor-sy things is on my to-do list this year. It feltgreat to be active.

Almost at the top!
Kids get to play, too

This is what you look like if you're a hardcore climber