These scrapbooking shorts are by far the most comfortable and favorite shorts I've ever owned. I've been on the hunt for shorts that give a little breathing room and allow me to stay as cool as I can be now that it's Summer. I got this Nine Days Denim pair from Tobi, and a pair that are a bit more washed out from JCrew this week. I think I am pretty ready to take on the Summer heat with all 3 pairs. I've worn them all to death already.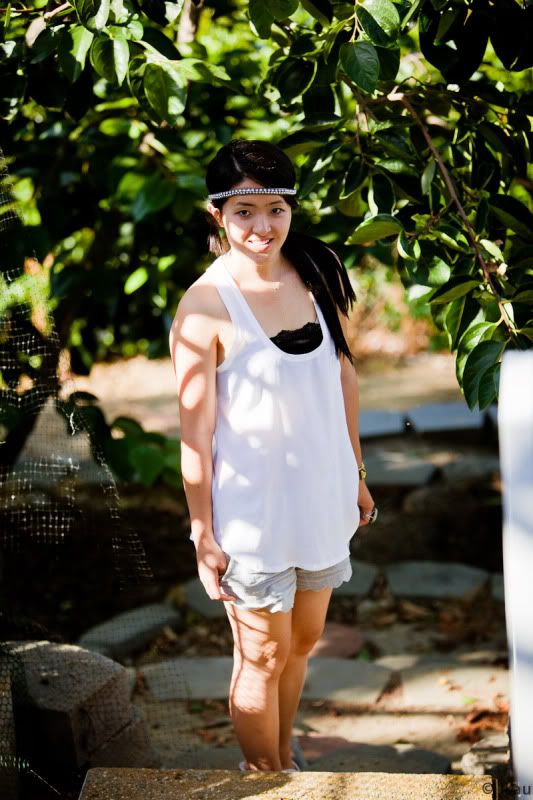 Urban Outfitters Bandeau, White Silk Tank: Joie, Headband: JCrew, Shorts: Modcloth Scrapbooking Shorts, Shoes: Miu Miu, Jewelry: Vtg. Turquoise Ring, Vintage Bracelet, Pamela Love Cuff

I

♥

these Miu Miu
shoes!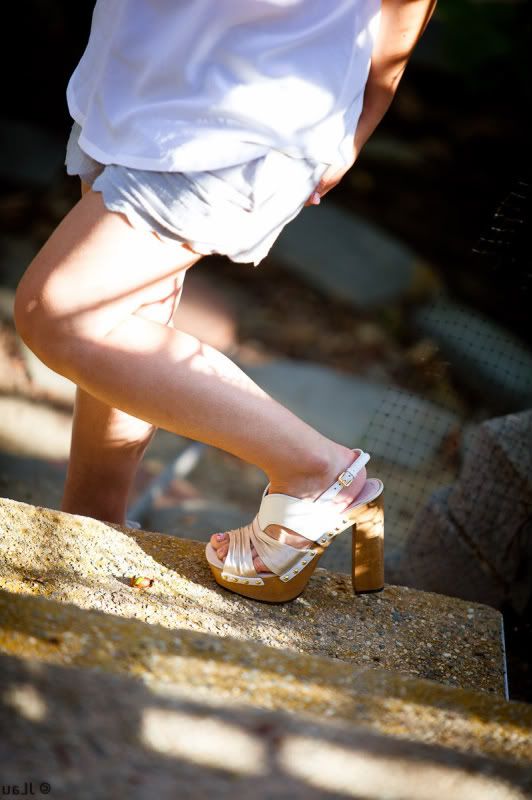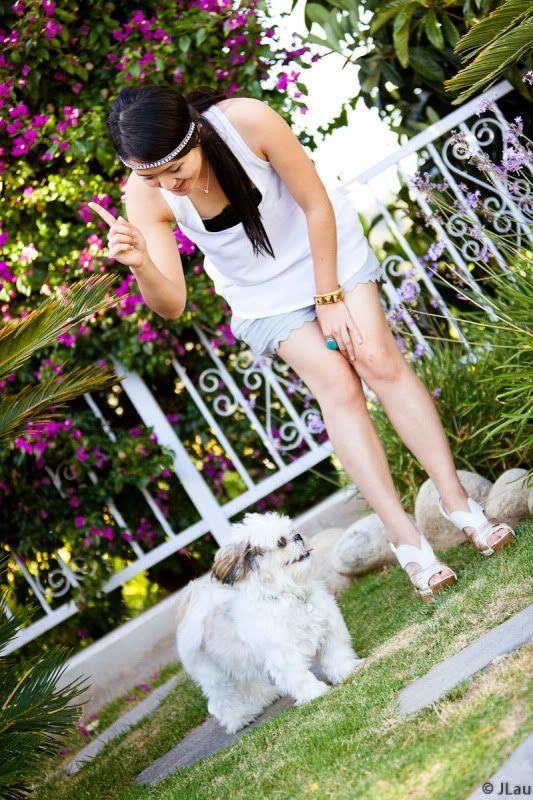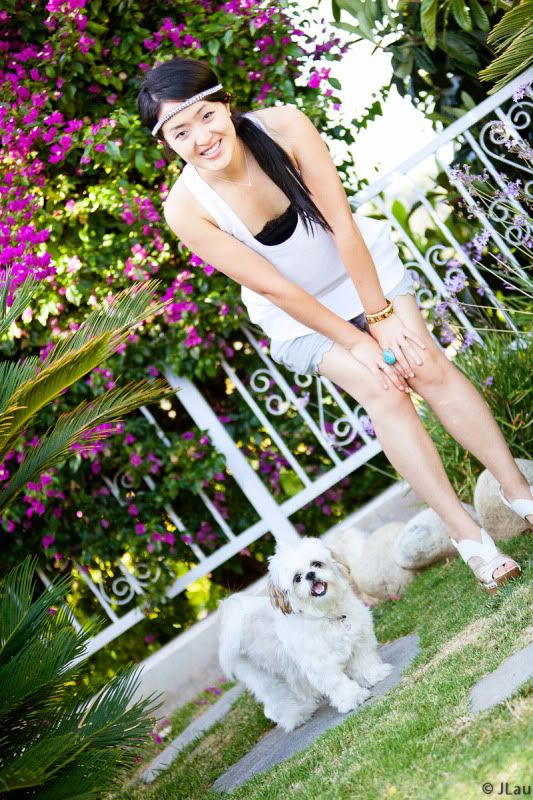 I redid my nails this week with a really light coral color and used my Japanese daisy stickers again. Worn here with American Apparel sash which color has been discontinued
.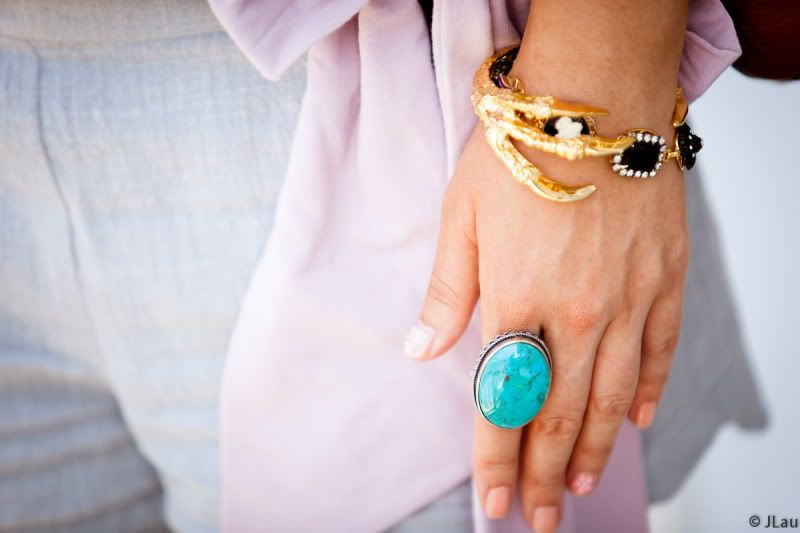 ♥
♥
♥
Look! It's crazy, lazy, Daisy!
♥
♥
♥
She's growing as fast as her hair.