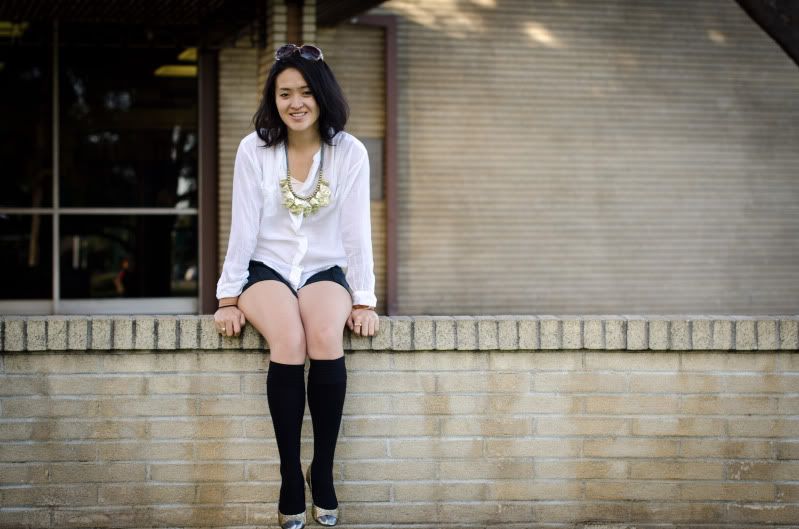 Shoes: JCrew, Socks: American Apparel, Necklace: Anthropologie, Shirt: Zara, Shorts: Joe's Jeans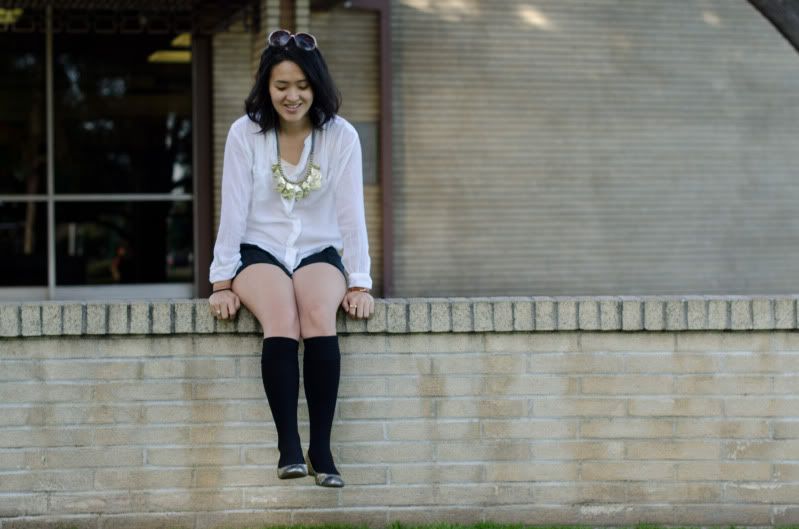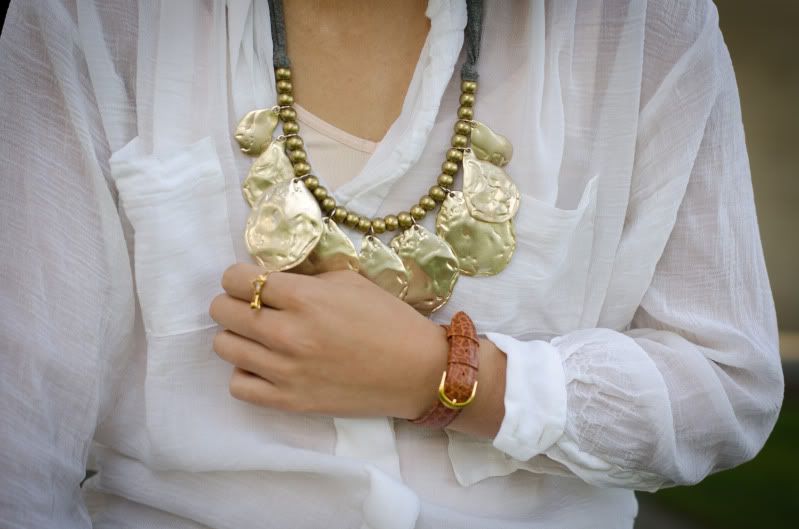 This Zara shirt has gotten a lot of wear since I got it almost 2 years ago. It's one of my go-to's when I wear shorts or jeans and have a million things to get done through the day but still want to look somewhat presentable.

I've never been good at doing my own makeup or my hair-- I just really don't have the patience. So here I am again, sans makeup- it's just so much more convenient though I am on the hunt for the perfect red lipstick.